Blake Shelton At Grand Ole Opry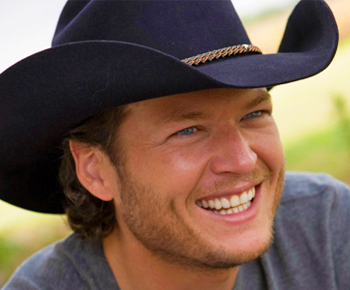 At an early age country singer/songwriter Blake Shelton knew what he wanted, a country singing career. He began singing as a child, by age 15 he had learned to play the guitar, and, at age 17, he took the leap by moving from his hometown of Ada, Oklahoma to the country music capital, Nashville.
After spending a couple of years in Nashville, Shelton was signed to Giant Records in 1998. His debut single "Austin" was a huge success spending five weeks at No. 1 on the Billboard Hot Country Songs Chart. His debut album Blake Shelton went certified gold and produced the Top 20 hits "All Over Me" and "Ol' Red," which became his signature song. His second album, The Dreamer, produced the No. 1 hit "The Baby" and the album went certified gold. He released several other hits over the next few years including the No. 1 hit "Some Beach" off of his third studio album Blake Shelton's Barn & Grill, which followed suit with his other 2 albums by going certified gold. Shelton's other No. 1 hits include "She Wouldn't Be Gone," a cover of Michael Bublé's hit single "Home," and "Hillbilly Bone."
On September 28, 2010, Shelton was invited to join the Grand Ole Opry while performing at the "Country Comes Home" concert celebrating the reopening of the Grand Ole Opry House after it had flooded a couple of months earlier. He was inducted on October 23, 2010.
In 2011, he released Red River Blue, which received gold certification in its seventh week, setting a record for the fastest gold certification by a male country singer. The album produced the No. 1 hits "God Gave Me You" and "Drink On It." Also that year, he began to serve as a judge on the popular NBC show, The Voice. His final team member, Jermaine Paul, won season 2 in 2012. Shelton has been married to fellow country singer Miranda Lambert since May 14, 2011.
Newsletter Signup
Signup to be notified when new dates are added:
Blake Shelton has
no current dates
scheduled at Grand Ole Opry.
Click here
for complete schedule. Sign up for newsletter to be notified when dates are added.