Best of Nashville for 2018

Don't miss out on the hottest attractions of Nashville. These activities and tours will give you the best of Nashville, so you don't have to worry about missing anything. They're great for anyone who wants to get to know the real Music City!
Best of Nashville for 2018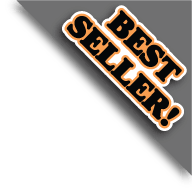 Country stars have been discovered for years at the Grand Ole Opry and the tradition continues even now with more country music and bigger stars than ever. Take in a show and see a rising star or some of today's hottest stars at the Grand Ole Opry. The Opry represents the best of country music in Nashville. If you miss this show, you're missing out on the real Nashville!
Available 153 days between Jan 26, 2018 & Dec 29, 2018
View Schedule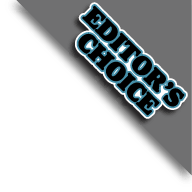 40,000 square feet of memorabilia, rare recordings, and exhibits are featured in the Country Music Hall of Fame and Museum. One city block of the rise and fall of country music stars. There is nothing more fascinating than this musuem. If you're looking for the best of Nashville, you will find it inside the walls of the Hall of Fame.
Want more information regarding Best of Nashville for 2018?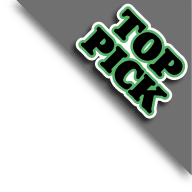 Take a ride aboard the largest showboat in the world and experience fantastic country music and a culinary treat with the General Jackson Showboat Lunch and Dinner Cruises. Both the lunch and dinner cruises feature sizzling country music and Southern cuisine designed to thrill guests. You will have a wonderful time with these lunch and dinner experiences!
Available 72 days between Mar 2, 2018 & May 31, 2018
View Schedule
Voted Music Valley's number one dinner and show, Nashville Nightlife Dinner Theater has worked hard and shown great talent to become one of the best attractions in Nashville. With all of the country music shows in Nashville, it isn't easy to earn a name for yourself unless you are outstanding. Come and see for yourself why the talented cast of this show have earned Nashville Nightlife Dinner Theater multiple awards!
Available 78 days between Feb 2, 2018 & Oct 12, 2018
View Schedule
See some of the homes of the best and brightest country music stars like Martina McBride or Alan Jackson with the Homes of the Stars Tour. This tour will take you by the houses and through the neighborhoods of these stars so you can see how the rich and fabulous live. Don't forget to bring your camera to take pictures of these incredible places and maybe even one or two of the stars!
Jan 24
9:00 AM
9:00 AM
1:30 PM
Jan 25
9:00 AM
9:00 AM
1:30 PM
Jan 26
9:00 AM
9:00 AM
1:30 PM
Jan 27
9:00 AM
9:00 AM
1:30 PM
Jan 28
9:00 AM
9:00 AM
1:30 PM
Jan 29
9:00 AM
9:00 AM
1:30 PM
>
With everything from reptiles like the cobra to rare animals like the white-cheeked gibbon, Nashville Zoo has a huge variety of fantastic animals and animal exhibits to share with guests. This zoo has been rated one of the top in the nation and is certainly one of the best attractions in Nashville. Come and see the amazing sights for yourself during your getaway!
Ryman Auditorium is where the tradition of the Grand Ole Opry began and is still one of the most historic country music venues in the world. Give yourself a tour of this historic building and museum with the Ryman Auditorium Self-Guided Tour. These tours allow you to explore the auditorium at your leisure and get lost in the incredible history of Nashville's country music scene.
Available 343 days between Jan 23, 2018 & Dec 31, 2018
View Schedule
View one of the most well-preserved and lovely Southern estates in Nashville when you visit, The Hermitage, Home of President Andrew Jackson. The estate has become part home and part museum, so guests can see how the president and his wife lived while also learning about the culture of the South at that time. The Hermitage is an incredible look into the history of Tennessee.
Modern bluegrass rising stars and legends join together for some incredible performances at Ryman Bluegrass Nights. You won't be able to find a better bluegrass show in the country. It's a fun way to see what and who is hottest in bluegrass music today!
Available 6 days between Jun 21, 2018 & Jul 26, 2018
View Schedule
Opry Country Classics combines today's hottest country performers with country hits from the past for some stunning, original performances. This show is dynamite from start to finish with its unique approach to honoring the progression of country music. The stars at the show vary, so you never know which incredible singer or performer you will see on-stage!
Available 20 days between Mar 1, 2018 & Oct 25, 2018
View Schedule
Mar 01
7:00 PM
7:00 PM
7:00 PM
Mar 08
7:00 PM
7:00 PM
7:00 PM
>

Activities