Bike Tours in Napa Valley, CA
There is no better way to explore the Napa Valley area of California than with an amazing bike tour! See some of the greatest sights while embarking upon a fantastic adventure along the way.

Napa Valley Most Popular Activities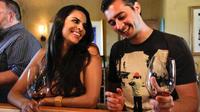 Napa Valley Bike and Wine Tour is exclusively for those 21 and older looking for an adventure, this bike tour includes 3 wine tasting stops, between each locations you will be able to stop and take in the beautiful scenery.
There is a chance for you to go on bike tours that are available for those who want to experience the fun on a bike with their fiancée or best friends and take memorable pictures for Instagram or Facebook.
Enjoy your exercise and take a one of the great bike tours but travel through the world of the different winery's and enjoy some tasting and company of other adults.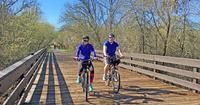 Sonoma County Brewery Bike Tour offering a scenic ride throughout the beautiful hills of Sonoma County. The tour also includes a view of the vineyards, the city streets and a visit to a local favorite called Russian River Brewery Company.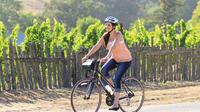 There are bike tours that are available for those who want to find out what it is to have adventure and wine all at the same time, you need to book this tour that is available in Napa Valley which is located in California.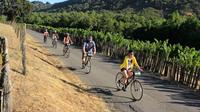 The Half-Day Sonoma Valley Bike and Wine Tour always proves to be one of our most popular Bike Tours, combining the fun exercise of two three-to-six mile bike rides with samplings at two of the area's most celebrated wineries.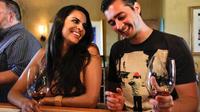 While taking amazing pictures of the Napa Valley, tourists will bicycle to several different wineries where they will share laughs, hugs, and great food, and the tour guide will provide the entertainment throughout the entire tour.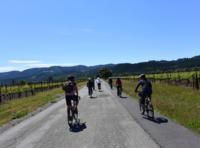 The Napa Valley Bike and Kayak Wine Tour starts off as a 8 mile bike tour to some of Carneros' family owned wineries, which may include Etude, Ceja, Acacia, Bouchaine, and Starmont, and ends with kayaking down the beautiful Napa River.
Pricing and schedule are currently unavailable.