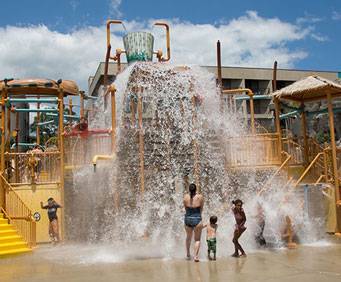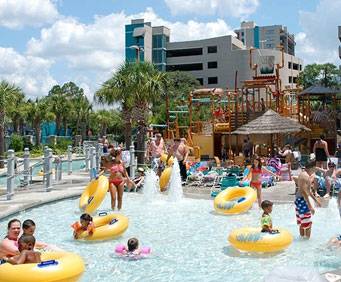 Ocean Dunes Resort and Villas in Myrtle Beach, SC
201 75th Avenue North Myrtle Beach, SC 29578
For golf, family events, and luxury vacations, consider the beautiful Ocean Dunes Resort and Villas in Myrtle Beach, SC.
Here is a luxurious hotel with a number of affordable and luxurious packages, water park, and miles of scenic beach to wander.
Located on site is a fully equipped fitness center. Here, visitors can indulge in a massage, spa therapy, or if they would actually want to work out in this pampering environment, one on one training with a personal trainer or nutritional expert.
Complimentary are bicycle rental, volleyball, and table tennis.
There are a number of restaurants and bars here as well, ranging from the exclusive to local pizza places, where patrons are encouraged to dress casual.

By Date: