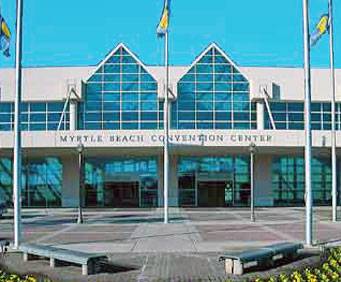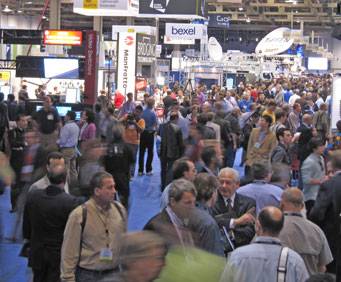 Myrtle Beach Convention Center in Myrtle Beach, SC
2101 North Oak Street Myrtle Beach, SC 29578
The Myrtle Beach Convention Center is one of the premiere locations for special events, exhibitions, and conventions in the Myrtle Beach area.
Highlighted by a 100,800 square foot exhibition hall, the convention center often features trade shows, conventions, sporting events, performances, and other special events.

In addition to the large exhibit hall, the Myrtle Beach Convention Center also features an outdoor plaza, a Grand Ballroom, breakout rooms that can accommodate between 10 and 600 guests, and 17 meeting rooms with a capacity from between 10 and 100. The convention center boasts state-of-the-art equipment and facilities, so you're sure to enjoy all the comforts you could desire while attending an event at the center. Be sure to check back often to discover all of the upcoming events at the center!
Events at Myrtle Beach Convention Center

By Date: