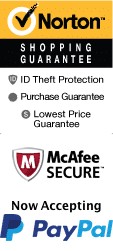 Brookgreen Gardens near Myrtle Beach, SC
1931 Brookgreen Garden Drive Murrells Inlet, SC 29576
Brookgreen Gardens is a plant and flower garden centre and wildlife park complex located in Murrells Inlet, South Carolina between Myrtle Beach and Pawleys Island.
Brookgreen Gardens is a local treasure and an equally spectacular place to visit. Relish in the marvels of a fun and educational day, while learning about the goal of promoting conservation, education, and history for the entire family, in a serene and tranquil setting.
Brookgreen Gardens is open from 9:30a.m.-5:00p.m. Admission is good for seven full days and includes access to the gardens, Native Wildlife Zoo, the Low Country Center and Trail, and the Enchanted Storybook Forest. Spend the day with the family enjoying the gardens, the zoo and the other natural wonders. In addition to the standard admission, tickets for boat rides, back-road overland excursions, and a butterfly house are available for an additional cost. Even the youngest family members can enjoy Brookgreen Gardens. With a Nature and Sensory Trail, Children's Discovery Room, and The Enchanted Storybook Forest, little ones can learn about nature and the world around them while they play. Brookgreen Gardens is a truly unique experience for the whole family. Cap off your excursion with great places to eat, special events, and inspiring classes.
For 85 years Brookgreen Gardens has been an important part of the Murrells inlet community. It is one of the few places in the United States that is accredited by the American Alliance of Museums and the Association of Zoos and Aquariums. As an added draw, Brookgreen Gardens is a National Historic Landmark.
So, if you're looking for a beautiful, educational, and family friendly place to visit in South Carolina, Brookgreen Gardens is the place for you.