Activity and Lodging Promotions in Myrtle Beach
Planning an unforgettable family vacation in Myrtle Beach is more affordable than ever with our special promotions on popular activities and lodging in Myrtle Beach. Check back often for more discounts, half off tickets, and more!





Ripley's Aquarium is an attraction that features a mermaid show, a small pool where you can touch stingrays, a gift shop, restaurant and sharks and other sea animals that you can see while on a moving sidewalk.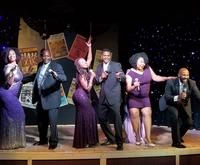 Grab your friends and enjoy an evening that you won't regret listening to some of Motown's most iconic hits including blues, rhythm, rock and roll and of course funk on this Motor City Musical A Tribute to Motown for an unforgettable night!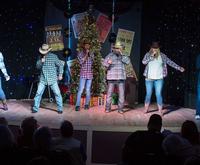 Listen to your favorite country songs in this Neon Light Country show where the celebration of decades of country music take place every night at 7:30pm with a duration of two hours in Myrtle Beach, South Carolina.
Available 13 days between Jul 31, 2018 & Oct 30, 2018
View Schedule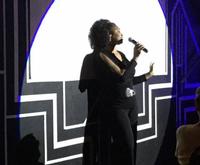 You will be able to enjoy the beach and a show, and you will be able to remember the past as you see performances that reflect the songs and hits of years gone by, and you will be nostalgic seeing old wardrobe and enjoying great singing.
Available 12 days between Aug 2, 2018 & Oct 25, 2018
View Schedule
Living Large Party Barge Family Adventure Cruises provides a 2 to 4 hour private cruise for your party, appropriate for all ages, cruising in style under the direction of veteran Captain Joel, landing at your own private outer island beach.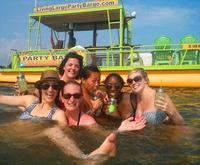 You will grab some pals and pets to accompany you on this funfilled, picturesque excursion along the Atlantic InterCoastal Waterways enjoying your drinks and choice of music plus exploration of a private island on Captain Joel's Living Large Party Barge.
The Crazy Country Christmas Show is a unique holiday experience that will have you laughing your socks off. You will enjoy all the classic redneck Christmas shows like Jeff Foxworthy's 12 Redneck Days of Christmas; additionally, you will hear a number of classic Christmas songs. This is an event your whole family can enjoy.
Available 26 days between Nov 1, 2018 & Dec 29, 2018
View Schedule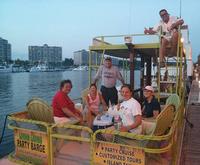 There is an activity in which you will love that is located in Myrtle Beach, South Carolina where you gain the luxury of cruising around with your best friends on a boat while having the time of your life.