Top 8 Things To Do for 2019 in Myrtle Beach

You won't run out of activities with this wide selection of popular attractions to choose from. Whether you are looking for spectacular entertainment, delicious cuisine, or great music, there are a multitude of opportunities for you to enjoy yourself thoroughly.
Top 8 Things To Do for 2019 in Myrtle Beach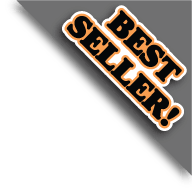 The show begins at the Pirate's Lair, then moves on to the separate Crimson and Sapphire pirate camps. Enjoy your five-course feast while the battle between the pirates begins. The show features fast-paced sword fights, aerial acrobatics and pyrotechnics, all on ships that float on a real lake. The show is perfect for everyone in the family.
Available 197 days between May 22, 2019 & Dec 31, 2019
View Schedule
Jun 04
4:00 PM
6:00 PM
8:30 PM
Jun 05
4:00 PM
6:00 PM
8:30 PM
Jun 06
4:00 PM
6:00 PM
8:30 PM
>
The concert of a lifetime awaits you in Myrtle Beach as you see some of the greatest impersonators of all time step in the shoes of Elvis, Celine Dion, Barry White, Frank Sinatra, Garth Brooks, and many other famous performers. The concert lives up to its name, and it has been entertaining a worldwide audience for generations.
May 26
N/A
Sold Out
Jun 02
N/A
Sold Out
Jun 09
N/A
Sold Out
>
Inside Myrtle Beach, this aquarium is home to a huge variety of fish and sea creatures, such as colorful corals, sea horses, piranha, and enormous 10 foot sharks. As you walk around corners and loops, you'll be amazed by huge 750,000 gallon tank, the centerpiece for the rest of the aquarium. There are other branches inside the aquarium as well.
Blow the biggest bubble you can manage in the Bubble Lab, make a beautiful piece of art on a giant Lite-Brite, and create 3D images on the Wonder Wall, made up of over 40,000 plastic pins! WonderWorks is the perfect place to let your creativity and imagination run wild, and let your inner child out as you explore room after room of themed experiments and interactive exhibits.
May 24
10:00 AM
to
10:30 PM
May 25
10:00 AM
to
10:30 PM
May 31
10:00 AM
to
10:30 PM
Jun 01
10:00 AM
to
10:30 PM
Jun 07
10:00 AM
to
10:30 PM
Jun 08
10:00 AM
to
10:30 PM
>
Built smack dab in the downtown area, this fun building is home to hundreds of weird and amazing abilities, features, stories, and replicas. Walk through the interesting decor featuring pictures of people and animals with odd talents. You'll also be able to look at fun areas like the haunted house or moving theatre.
Strap into an amazing 5D experience at Ripley's Moving Theater and bump, twist, and shake your way through interactive short films that will have you thinking you're in that world! The theater features state of the art technology and digital effects that come together to create an unforgettable experience.
On this frightening adventure, you'll explore a haunted warehouse and meet all of the ghouls, ghosts and goblins that hide within. Solve the mystery of the factory as animatronics, actors and ghoulish terrors come together for a frightfully fun experience.
Come face to face with yourself as you make your way through this fantastic maze, lit with hundreds of LED lights and different themes in every room. Navigating this sprawling maze is a fantastic way to spend an afternoon on your vacation or weekend getaway.

Activities