Popular 2019 Myrtle Beach Kids Activities

Once you've reached your destination in Myrtle Beach, you will be granted several venues to customize your vacation in the exact manner fitting for your family's tastes. Let the kids look through each specific activity to find the ones that they'll enjoy the most.
Popular 2019 Myrtle Beach Kids Activities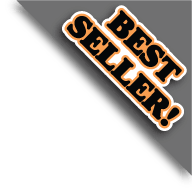 The kids will love this exciting show as you enjoy your five-course feast and cheer on one of the pirate groups! The whole family will delight at the fast-paced sword fights, aerial acrobatics, and pyrotechnics, all on ships that float on a real lake!
Available 251 days between Mar 25, 2019 & Dec 31, 2019
View Schedule
Enjoy an entirely new lineup of musical favorites like Sammy Davis Jr., Marilyn Monroe, Dean Martin, and the Rat Pack with Legends in Concert. Watch these talented singers celebrate decades of music in one evening, lit up by state of the art lighting, visual and audio technology to make this show unforgettable!
Available 231 days between Mar 25, 2019 & Dec 21, 2019
View Schedule
The aquarium is the perfect excuse to drop what you're doing and see some of the most interesting aquatic wildlife in the Pacific. The 750,000 gallon tank inside the main part of the aquarium is the home of all kinds of fish, from 10 foot sharks to ferocious piranhas. Kids will also get to see other wildlife like sea horses and coral.
Explore astronaut suits, sit in a single-person spacecraft, become a human lightning rod with a mesh steel glove, create a 3D image of yourself on the Wonder Wall, and so much more at Wonderworks! See how big of a bubble you can blow in the Bubble Lab, or let your creativity go wild at the Imagination Lab. Anything is possible, so don't be afraid to let your kids run wild and let your inner child out while you're at it.
Mar 23
10:00 AM
to
10:30 PM
Mar 29
10:00 AM
to
10:30 PM
Mar 30
10:00 AM
to
10:30 PM
Apr 05
10:00 AM
to
10:30 PM
Apr 06
10:00 AM
to
10:30 PM
>
Take your child along for this fun but scary adventure through a dark, haunted factory. Learn the story of the factory's owners who let people explore and discover for the themselves the dark secrets that no one is supposed to know about. Creepy sounds, high end animatronics, and powerful special effects will thrill you and your family.
If you're wanting a slightly different venue for the kids, this museum is a great opportunity. Kids will be amazed by the unique talents and skills possessed by people and animals throughout the ages, whether it involves an extra limb or a curious body function. The fun museum houses all types of exhibits as well.
Reflect your interests inside this maze that pulls together spectacular lighting effects and audio. Look for subtle differences in rooms, and don't get lost! Work together with your kids to find the end of the maze, and once you're done, you'll be wanting to try it again. The maze consists of over 2,000 square feet.
For an interactive theater experience, you need look no further. This exciting, action-packed movie will entertain kids and adults alike, featuring 3-D affects and high quality surround sound. Along with audio and visuals, you and the kids will feel the affects of the movie as your hydraulic seats shake and vibrate according to the movie scenes.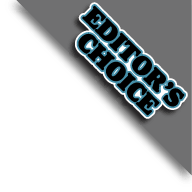 Watch a variety of entertainment at the Carolina Opry, from Christmas Specials to guest appearances and laser light shows that will have you dancing in your seat and watching the stage in awe. Bring the entire family to this fantastic venue to enjoy a wide variety of shows year round!
The Carolina Opry is no longer available.

Activities