8 Myrtle Beach 2019 Family Attractions

Pack up the bags for a trip down to the pleasant city of Myrtle Beach. You'll have plenty of choices to select attractions from. Whether the family is wanting a place to eat or an evening of entertainment, the city can certainly accommodate your family's needs.
8 Myrtle Beach 2019 Family Attractions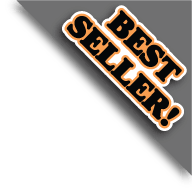 Perfect for the whole family, this show begins at the Pirate's Lair and then moves to the separate Crimson and Sapphire pirate camps! Enjoy your five-course feast as you cheer on one of the pirate groups and enjoy the fast-paced sword fights, aerial acrobatics, and pyrotechnics, all on ships that float on a real lake!
Available 229 days between Apr 19, 2019 & Dec 31, 2019
View Schedule
Celebrate legendary singers with Legends in Concert, and hear your favorite songs performed by artists like Marilyn Monroe, Dean Martin, and Frank Sinatra. This is a fantastic show to take the entire family, no matter what their musical tastes are. There is something for everyone here!
Apr 21
N/A
Sold Out
Apr 28
N/A
Sold Out
May 05
N/A
Sold Out
>
No matter the age of your family, they will appreciate this fun excursion that travels across the world of unknown sea creatures and interesting habitats. Walk with your kids up to the glass to see gorgeous animals like the Pacific Giant Octopus in the Rio Amazon exhibit and many other fish. Sightsee and learn!
The adventurous tone to this scary event will keep both the kids and adults wary of what may be around the next dark corner. The special affects of this mysterious factory will leave you stifling your own screams as you try to solve the mystery while simultaneously keeping a lookout for potential "dangers" of the area.
The whole family will definitely want to tag along as this museum provides the kids a fun way to look at weird history and fun facts. Interactive exhibits, odd pictures, and exciting sounds are all part of the Ripley experience as you take the family from one area to another. You'll be treated to little-known facts about the region and beyond.
As one of Ripley's most famous attractions, this interesting mirror maze will leave you flabbergasted as you go from one room to the next, seeing endless hallways and multiple copies of yourself in every hallway. With more than 2,000 square feet to work with, you'll be challenged from one end of the maze to the other.
This powerful theater features a full 3-D movie, but you'll get a 4-D experience with the hydraulic seats that move according to the action occurring on screen. The experience is great for any age, and it highlights the exciting antics that the Ripley's attractions are known for. Spark your senses with this theatrical experience.
Let your imagination run wild and become a human lightning rod with a steel armor glove, explore astronaut spacesuits, land a space shuttle, create images on a giant Lite-Brite or the Wonder Wall, made up of over 40,000 plastic pins, or stand in the Hurricane Shack and experience the force of a hurricane! Wonderworks is the perfect place to let your kids' imaginations run free, while letting your own inner child out.
Apr 19
10:00 AM
to
10:30 PM
Apr 20
10:00 AM
to
10:30 PM
Apr 26
10:00 AM
to
10:30 PM
Apr 27
10:00 AM
to
10:30 PM
May 03
10:00 AM
to
10:30 PM
May 04
10:00 AM
to
10:30 PM
>

Activities