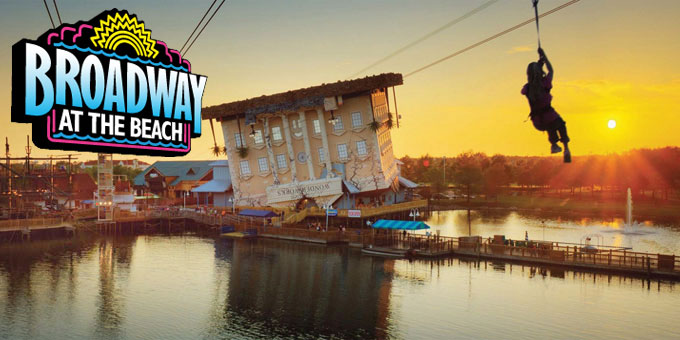 Broadway At The Beach 2019 Myrtle Beach Things To Do
Myrtle Beach is usually known for its beautiful blue waters and sandy shores. However, it is also a hub filled with fantastic music, shopping opportunities, attractions, and performances. Browse the multitude of businesses and shops to find the perfect gift for your loved one or to treat yourself. Top it off with a fantastic performance at one of the show venues or check out one of the many attractions for a great day spent getting the Broadway experience in Myrtle Beach, SC.
Broadway At The Beach 2019 Myrtle Beach Things To Do
Looking for wide variety and talent in your next Myrtle Beach show? Add the Legends in Concert to your agenda for an unforgettable time. Sit back and relax as some of the best hits are performed right in front of you by impersonators that absolutely embody the greatness of people like Elvis, Judy Garland, and Frank Sinatra.
<
Apr 28
N/A
Sold Out
May 05
N/A
Sold Out
May 12
N/A
Sold Out
>
Ripley's Aquarium is perfect for all ages. Bring the entire family along for a day of learning at Myrtle Beach. The aquarium is comprised of a stunning 750,000 gallons and houses magnificent animals like sharks, piranhas, many species of fish, and stingrays.
Hannah's Maze of Mirrors is just one of many attractions offered at the Broadway at the Beach. After finding out that you are, indeed, the Chosen one, you'll embark upon a quest to save Princess Hannah of Savannah from the clutches of the evil witch. With the help of the king and queen and even a wizard, you'll navigate your way through a labyrinth of mirrors in this classic mirror maze adventure.
Wonderworks in Myrtle Beach is one of the best attractions offered in the area. Filled with awe-inspiring activities, all ages will be able to learn and appreciate the world around them after a visit. Just a few of the fun activities offered include the Bubble Lab, the Imagination Lab, and the Wonder Wall. Kiddos (and kids at heart) can also land a space shuttle, experience what a hurricane feels like, and play with a giant Lite-Brite, just to name a few.
<
Apr 26
10:00 AM
to
10:30 PM
Apr 27
10:00 AM
to
10:30 PM
May 03
10:00 AM
to
10:30 PM
May 04
10:00 AM
to
10:30 PM
May 10
10:00 AM
to
10:30 PM
May 11
10:00 AM
to
10:30 PM
>
Hollywood Wax Museum at the Broadway at the Beach provides guests with a unique opportunity. While snapping selfies along the way, you'll be able to get up close and personal with wax replicas of some of your favorite celebrities, musicians, actors, and more. From Robert DeNiro to Robert Downey, Jr., this two-story attraction is filled with fun.
For one of the best things to do in Myrtle Beach, head to the Ripley's Believe It or Not museum. There are so many oddities and weird artifacts to see, so don't pass up the opportunity to see this fantastic museum.
In the warm months at South Carolina's Myrtle Beach, make sure to cool off at Myrtle Waves Waterpark. Here, guests of all ages will be able to have a splashing time. Known as the largest water park in the entire state, Myrtle Waves features a wave pool, a LayZee River, Bubble Bay, and plenty of fantastic water slides and attractions.
Available 106 days between May 11, 2019 & Sep 2, 2019
View Schedule
May 13
N/A
Sold Out
May 14
N/A
Sold Out
May 15
N/A
Sold Out
May 16
N/A
Sold Out
May 17
N/A
Sold Out
May 20
N/A
Sold Out
May 21
N/A
Sold Out
May 22
N/A
Sold Out
May 23
N/A
Sold Out
>

Activities