Best 2019 Myrtle Beach Attractions

Discover the best parts of Myrtle Beach by going through this comprehensive list of attractive activities. No matter what season you're planning on vacationing in the area, Myrtle Beach offers enough variety in its shows to keep you and your group satisfied.
Best 2019 Myrtle Beach Attractions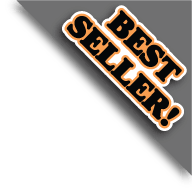 The show begins at the Pirate's Lair, then moves on to the separate Crimson and Sapphire pirate camps. Enjoy your five-course feast while the battle between the pirates begins. The show features fast-paced sword fights, aerial acrobatics and pyrotechnics, all on ships that float on a real lake.
Available 195 days between May 24, 2019 & Dec 31, 2019
View Schedule
Jun 04
4:00 PM
6:00 PM
8:30 PM
Jun 05
4:00 PM
6:00 PM
8:30 PM
Jun 06
4:00 PM
6:00 PM
8:30 PM
Jun 11
4:00 PM
6:00 PM
8:30 PM
Jun 12
4:00 PM
6:00 PM
8:30 PM
>
If you enjoy music, there are plenty of opportunities to listen to various genres in this show. Listen to the likes of Elvis, Celine Dion, Judy Garland, and much more through various impersonators that bring their music back to life. The performers have authentic costumes and talk and act just like them.
Available 179 days between May 24, 2019 & Dec 21, 2019
View Schedule
May 26
N/A
Sold Out
Jun 02
N/A
Sold Out
Jun 09
N/A
Sold Out
>
This activity presents the life of the sea like nothing else can, featuring a gigantic 750,000 gallon tank in the middle of the facility. The aquarium has all kinds of environmental formations like Rainbow Rock that attract interesting sea creatures native to the Pacific Ocean. The aquarium is also home to the Sea-For-Yourself Discovery Center.
If you or those you're with are interested in the oddball talents of people throughout history, this is the perfect place to visit. The museum building has its own touch even on the exterior - it has a crack down the middle. You can see all types of sights, from an arcade to the house of mirrors to a moving theatre.
Explore the technology of space and land a virtual Space Shuttle, play a game of Mindball using EEG Technology, blow gigantic bubbles in the Bubble Lab and much more at WonderWorks! This is a fantastic place to let your imagination run wild while you learn science and history behind the interactive experiments that line every room.
May 24
10:00 AM
to
10:30 PM
May 25
10:00 AM
to
10:30 PM
May 31
10:00 AM
to
10:30 PM
Jun 01
10:00 AM
to
10:30 PM
Jun 07
10:00 AM
to
10:30 PM
Jun 08
10:00 AM
to
10:30 PM
>
Experience a completely immersive adventure in 5D and shake, bump, and spin your way through hilarious and exhilarating short films that will have you believing that you're in their world! With state of the art technology and digital effects, you are sure to have an exciting ride that is fun for the whole family.
For a twist on a carnival favorite, visit Ripley's Marvelous Mirror Maze. With over 2,000 square feet, this reflective maze is a fun and puzzling challenge.
Take horror to a whole new level with Ripley's Haunted Adventure, and explore three stories of terrifying creatures and live actors that will do everything they can to hear you scream! This horrifying asylum will have your heart pounding out of your chest as you try to find the escape before they have a chance to capture you!

Activities