2018's Best Myrtle Beach Activities

Pick your shows or reserve your spot at a delicious diner in this number one vacation spot. You won't ever run out of things to do with this list and much more that the city can offer. Browse through and click on the activity descriptions that interest you most.
2018's Best Myrtle Beach Activities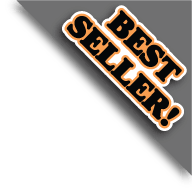 This Myrtle Beach attraction allows guests to eat a hearty four-course meal while watching an action-packed pirate adventure. Choose which pirate clan to root for as they battle using aerial acrobatics, intense sword fighting choreography and pyrotechnics on their ship. Watch as the climb the ship's netting from the real, in-house lake!
Available 136 days between Jul 22, 2018 & Dec 31, 2018
View Schedule
Jul 23
4:00 PM
6:00 PM
8:30 PM
Jul 24
4:00 PM
6:00 PM
8:30 PM
Jul 25
1:00 PM
4:00 PM
6:00 PM
8:30 PM
Jul 26
1:00 PM
4:00 PM
6:00 PM
8:30 PM
Jul 27
1:00 PM
4:00 PM
6:00 PM
8:30 PM
Jul 28
1:00 PM
4:00 PM
6:00 PM
8:30 PM
>
Special Offer: Buy 1 Get 1 Free
Click Here for More Information






This aquarium has it all - an interactive Sea-For-Yourself Discovery Center, Ray Bay, and 750,000 gallons of water teeming with more wildlife than you've probably ever seen at one time. Discover the habitats of creatures like sea horses, piranhas, the Pacific Giant Octopus, living corals, and much more.
Want more information regarding 2018's Best Myrtle Beach Activities?
The best stars in the music industry are back with this great show featuring performers impersonating artists like Garth Brooks, Barry White, Roy Orbison, the Blues Brothers, and many others. The fantastic production goes perfectly in sync with each performer, with some of the best lighting, surround sound, and special effects.
Available 134 days between Jul 23, 2018 & Dec 31, 2018
View Schedule
Jul 24
4:00 PM
4:00 PM
7:30 PM
7:30 PM
Jul 26
4:00 PM
4:00 PM
7:30 PM
7:30 PM
>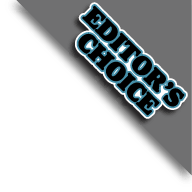 Your musical experience can be complete with a Myrtle Beach excursion down to this fantastic theater including an enormous high-budget production. Featuring some of the best entertainers in the nation, including "All That," a dance group that finalized on "America's Got Talent," you and your friends will enjoy this show all the way through.
Available 47 days between Jul 24, 2018 & Oct 25, 2018
View Schedule
Test your balance and navigation skills in an elevated indoor ropes course, blow the biggest bubble in the Bubble Lab, land a Space Shuttle, or lie down on a bed of 3,500 nails at WonderWorks. Let your imagination and creativity run wild with plenty of interactive stops and exhibits that let you experiment with different mediums while you learn about the physics and history behind them.
Activate your imagination as you walk into this fun museum surrounded by crazy talents of people, artists, and even animals. You'll be able to see various replicas of things like a vampire killing kit and a roller coaster constructed of over 30,000 matchsticks. You'll learn a lot of new fun facts to share with family and friends.
This powerful theater features a full 3-D movie, but you'll get a 4-D experience with the hydraulic seats that move according to the action occurring on screen. The experience highlights the exciting antics that the Ripley's attractions are known for, so come spark your senses with this theatrical experience!
Try to find your way through this fantastic three story haunted attraction, and try not to scream as live actors and animated monsters jump out of every dark corner. This asylum-turned-evil is a fantastic way to spend the evening with the horror fanatic in your family!
Try to navigate through an expansive maze made of over 100 mirrors and hundreds of LED lights, and try not to turn yourself around in one of the numerous themed rooms throughout the maze. You will come face to face with yourself again and again as you attempt to make your way out of this family friendly labyrinth!
Taste a full four course meal including roasted chicken, spare ribs, and other types of cuisine while you watch Medieval entertainment. Yell for your favorite knight as he jousts and battles five other knights for the marriage of the king's daughter. The authentic performers will ride atop Andalusians stallions.
Medieval Times Myrtle Beach is no longer available through Vacations Made Easy. It is unknown at this time when or if it will become available again.

Activities