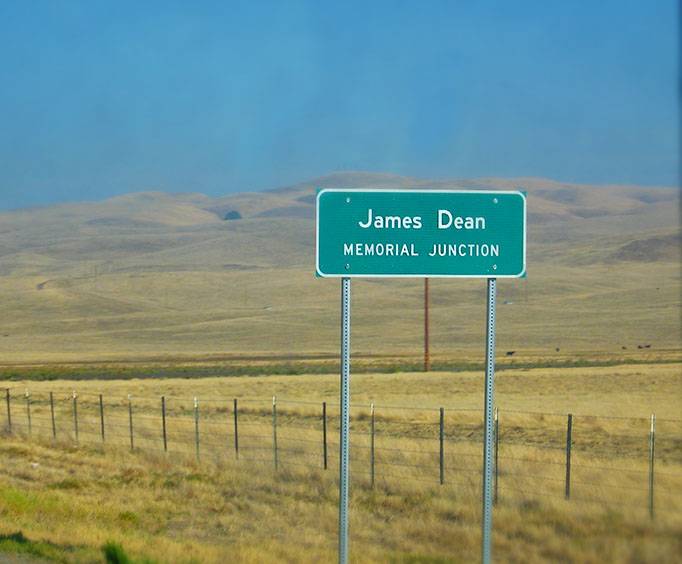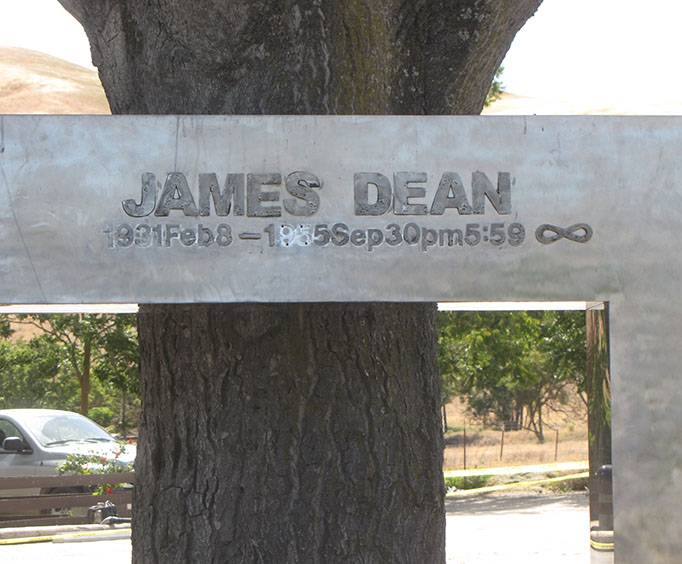 James Dean Memorial Junction near Monterey, CA
Sitting on the side of Highway 46 in Cholame, California is a memorial honoring the site of the fatal car crash that took the life of James Dean. Visitors can visit this location to honor the life lost here as well as visit the Cholame Post Office and Jack Ranch Café at the site.
On September 30, 1955, America lost the iconic actor James Dean in a terrible car crash that happened on then Highway 466, now Highway 46. The memorial, made by Seita Ohnishi in Japan back in 1977, is a metal plaque that reads the actors name and date of death. The memorial also includes a metal bird and numerous coins visitors have left at the site to honor the dead actor. The Jack Ranch Café, sharing the site of the memorial, is a lovely diner that offers typical tasty diner fare and tons of delightful memorabilia of James Dean. Visitors enjoy looking at the numerous photographs that line the walls as well as chatting with the locals about the legends and lore surrounding the death of James Dean as well as the cursed car that ultimately took his life.
For movie buffs, this memorial isn't one to be missed. Stop by Cholame, California on the side of Highway 46 to visit the James Dean Memorial Junction and see the people who uphold the memories of the day he died.