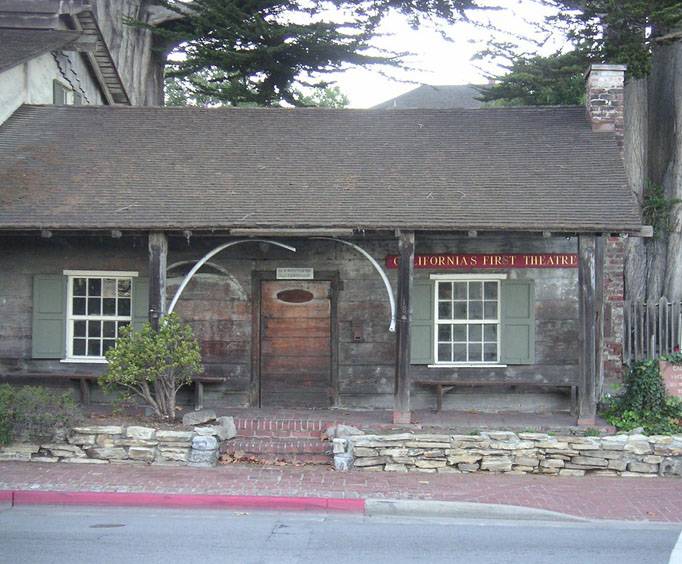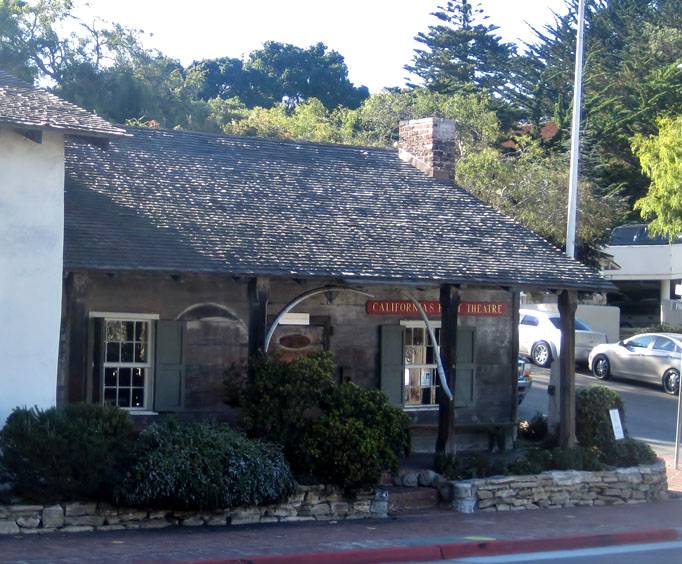 California's First Theatre in Monterey, CA
Pacific St. Monterey, CA 93940
The first theater in California, now known as First Theatre, was built in 1846 by English sailor Jack Swann from lumber he salvaged from a shipwreck. It served as a restaurant, rooming house and bar before being used as a theater.
First Theater is now part of the Monterey State Park System and is included in Monterey's Christmas in the Adobes, which is your chance to see if Jack Swann's former business really is haunted by him as has been reported by Jeff Dwyer, ghost-hunting author of Ghost Hunter's Guide to Monterey and Californias Central Coast. During Christmas in the Adobes, re-enactors dress up in 19th-century dress to usher people through the tavern portion of the theater.
Jack Swann converted his restaurant in 1850, adding a stage, benches, and whale-oil lamps. Colonel Stevenson's 1st New York Volunteers performed and tickets were an expensive $5 apiece. In 1937, the Troupers of the Gold Coast began producing melodramas there, and the theater continued to be used for performances until 2004 when it was closed due to safety concerns.
Although the theatre is closed, awaiting renovations, you can view the tavern during Christmas in the Adobes and on Path of History tours of historic downtown Monterey. Don't miss a chance to see this area which is said to contain the largest concentration of historic buildings in the West!