Fiery Furnace 1/2 Day Hiking Tour Through Arches National Park
452 N. Main St., Moab , UT 84532 |
1-800-987-9852

Meet up with fellow adventurers from Tag-A-Long Expeditions for a day of exploration in the beautiful Arches National Park with the group's Fiery Furnace ½ Day Hiking Tour Through Arches National Park!

Details

Guided Tour Takes Approximately 4.5 Hours.

Hotel Pick Up & Drop Off is Included
*View Details

Appropriate for All Ages

Both Cameras and Video Cameras are Permitted

Gift Shop On-site

View Schedule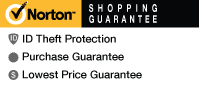 Description
This half-day long hiking tour will begin as you cross the Colorado River, making your way to Arches National Park where you will stop at the park's visitor center to watch a short film about the Fiery Furnace. A Park Ranger will briefly orientate you to the area and provide you with information about the finer details of your upcoming hike. While on your way to the Fiery Furnace you will drive past Park Avenue, Courthouse Towers, and Balanced Rock. You will even have the opportunity to stop for pictures at each stop!
Once you make your way to the Fiery Furnace you will be in awe of the natural beauty of the area. The Fiery Furnace is made up of a large collection of small sandstone 'fins' that hide several wonders including Walk Through Arch, Inner Sanctum Arch, Skull Arch, Surprise Arch, and more but don't worry—your guide will point all of these fascinating structures to your group!
Guests are encouraged to wear good hiking shoes, bring at least two liters of water, and be mindful of the fragile ecosystem in which they are visiting. The tour is somewhat strenuous but guests will enjoy the tour at a relaxed pace.
If your family is wanting to explore the beautiful sights of Utah, then do not miss out on your opportunity to hike the Fiery Furnace!
Options:
Fiery Furnace 1/2 Day Hiking Tour Through Arches National Park (MF0, AF0)
Available Now until 12/31/2016 View Detailed Schedule
This half-day Fiery Furnace hiking tour will take you through Arches National Park between sandstone fins and into grottos, where you can see amazing arches and wildlife.
Reviews

MOST POPULAR THINGS TO DO
IN MOAB UTAH