Colorado River Rafting Cataract Canyon
452 N. Main St., Moab , UT 84532 |
1-800-987-9852

You'll enjoy white water rafting, solitude, and amazing scenery with this brilliant tour of the Colorado River.

Details

Each Tour Takes Approximately 1 Day

Guided Tour Includes Equipment and Meals

Hotel Pick Up & Drop Off is Included
*View Details

Both Cameras and Video Cameras are Permitted

View Schedule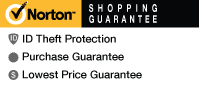 Description
Cataract Canyon is a 46-mile long canyon located within the Canyonlands National Park and Glen Canyon National Recreation Area in Utah. It is a prime destination for those who love nature, as the naturally formed canyon is a sight to behold. Raft and enjoy all of the beauty that nature has to offer.
With this tour you will get to take a one-day trip on the beautiful white rapids of the river. Go down the flat water of the Canyonlands, blast through the rapids of Cataract Canyon, then accelerate across Lake Powell to Hite Marina at the end of the day. This is an intense class III-V river rafting adventure. Check back at different times of the year to see how difficult the waters will be.
For a memorable tour that you are sure to not forget, book the Colorado River Rafting Cataract Canyon Tour today and make your vacation a memorable one.
MOAB UT
HOTELS & VACATION PACKAGES
MOST POPULAR THINGS TO DO
IN MOAB UTAH