Arches National Park Expeditions
452 N. Main St., Moab , UT 84532 |
1-800-987-9852
The Arches National Park 4x4 Expedition is an exciting journey through the picturesque Arches National Park, where you will wind through vast landscapes, massive rock formations, a beautiful Juniper forest, sand dunes, arroyos and more.

Details

Tour lasts approximately 4 hours.

The full day tour also includes lunch in the price

Hotel Pick Up & Drop Off is Included
*View Details

Appropriate for All Ages

Handicap Accessible

Both Cameras and Video Cameras are Permitted

Gift Shop On-site

View Schedule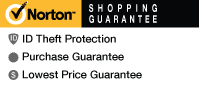 Description
The expedition departs from Moab, Utah and heads toward the Colorado River. There, you'll board your Jeep Rubicon and rev up to begin exploring Arches National Park.
The half day excursion takes you through the park's 'front door' where you'll travel through Salt Valley towards Klondike Bluffs. You'll love the rugged ride to a back country trail where your guide will take you to visit Tower Arch and Eye of the Whale and you'll get to hike up one of the two.
Additional half day tour highlights include Skyline Arch, Anniversary Arch, Parallel Arch and several others. Throughout the tour, you'll not only immersed in the physical structures themselves, but also in the history and geology of the park that cowboys and cattlemen of the Wild West once called home.
This exciting adventure is one you can take the kids on, but car seat laws are still required. There are both half-day and full-day expeditions available to choose from. The entrance fee to the park is not included in your tour ticket price. Trip begins and ends at the Tag-A-Long office in Moab, Utah.
Options:
Arches National Park 1/2 Day Jeep Expedition (MARCH, AARCH, EARCH)
Available Now until 12/31/2016 View Detailed Schedule
Spend half a day on an exhilarating tour through Arches National Park. From the comfort and excitement of your Jeep Rubicon you'll be able to see the tall rock formations, the Juniper forest, sand dunes, arroyos and more. Balanced Rock is one of the primary landmarks in the park, and you'll have incredible photo opportunities here and at other landmarks like Tower Arch, Eye of the Whale, Skyline Arch, Anniversary Arch, Parallel Arch and more.
Reviews

MOAB UT
HOTELS & VACATION PACKAGES
MOST POPULAR THINGS TO DO
IN MOAB UTAH