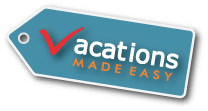 Moab, UT Vacation Packages, Information, Outdoor Sports and Recreation, and Lodging
Let us help you plan your vacation to Moab, Utah, and you are sure to find great choices for lodging, outdoor activities, and so much more! You can even visit Canyonlands National Park, where you'll be able to go whitewater rafting on the Colorado River and see the sights of some of America's most majestic landscape!

Moab, UT Vacation Packages
Come experience the best scenery and natural beauty that Utah has to offer with the Moab Weekend Getaway Package.

Starting at

$310

per adult*




Package Includes

Canyonlands Adventure
2 Nights' Lodging in your choice of over 13 hotels.
Moab is the perfect place to witness nature in its pure form, and you can book the Activities and Sightseeing Moab Vacation Package and try the incredible Canyonlands National Park & Canyonlands Jet Boat Adventure to view the area from the water as well as three nights' lodging.

Starting at

$481

per adult*




Package Includes

3 Nights' Lodging in your choice of over 13 hotels.
Canyonlands National Park & Canyonlands Jet Boat Adventure
Enjoy unique views of the Canyonlands by night with the Canyonlands by Night Getaway, which includes an evening dinner cruise on the Colorado River and 2 nights of lodging!

Starting at

$274

per adult*




Package Includes

2 Nights' Lodging in your choice of over 13 hotels.
Canyonlands by Night Dinner Cruise


Most Popular Types of Activities
Most Popular Types of Amenities & Room Types