Culinary Tours in Minneapolis, MN
A culinary tour is a great way to experience the flavors of a city. Embark on one of these adventures in Minneapolis, MN to try some fantastic local cuisine while learning about the area.

Minneapolis Culinary Tours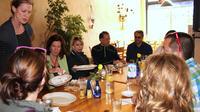 This interactive and informative tour is quite popular and likely to sell out quickly; you'll have a local guide with you to explain more about the cuisines in the area, and since this is a small-group tour, the experience is more personalized.
Available 54 days between Jun 21, 2018 & May 31, 2019
View Schedule
Enjoy delicious food samples at the hottest restaurants in Minneapolis, with this guided tour you are able to explore the city while having the trendiest food of local restaurant, perfect for food lovers, great opportunity to learn about the history of the city.
Available 8 days between Jan 5, 2019 & Feb 23, 2019
View Schedule
If you are traveling to Minneapolis this summer, you have to take the eat and sip tour in the city to experience all the best local fare in the area; Follow your professional guide who will show you all the best places to eat in the town and even get you some samples!
Available 18 days between Jun 30, 2018 & Oct 27, 2018
View Schedule
Plan to take the Heart of Minneapolis Food Tour when you visit the city this summer and follow your professional guide as they lead you to several famous eateries in the area to sample a bit of their fare and drinks.
Available 15 days between Jun 22, 2018 & Sep 28, 2018
View Schedule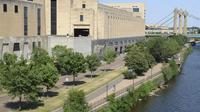 On the Minneapolis Riverwalk Food Tour, you will let you experience a number of different cuisine types including Thai food, pasta, gelato, and, among other, the local favorite cheese curds. On this tour you will also be able to visit the popular Mill City Museum and St. Anthony Falls.
Available 36 days between Jun 21, 2018 & Oct 27, 2018
View Schedule
If your next Midwestern grand tour needs more culinary tours, absolutely beautiful Minnesota's Minneapolis is quite an awesome getaway choice, so be prepared for this "Minneapolis Nordeast River District Food Tour" event package because no vacation trip is done otherwise.
Available 27 days between Jun 24, 2018 & Oct 21, 2018
View Schedule