Minneapolis Activities: City Tours, Dining, Attractions, and Shows
Book your Minneapolis vacation today with easy and secure online reservations! You can cheer at a sporting event, soak up some culture at the museums and art galleries, dine at local restaurants, visit historical buildings and landmarks, or just tour the city at your own pace. A whole world of excitment and fun is waiting for you in Minneapolis!
Minneapolis Most Popular Activities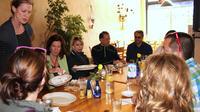 Enjoy a food tasting cultural extravaganza (sausage, pizza, cheeses, pastry's) historic walking tour with your small group, led by a local guide through Minneapolis riverfront neighborhoods, exploring the scenic Nicollet Island's stimulating views of the Mississippi River and Chute Square.
Available 40 days between Jul 19, 2018 & May 31, 2019
View Schedule
The Sam's World War II Tour is a great sightseeing tour, in fact it is the third best selling one in Minneapolis, MN, during this tour you will have the chance to visit the Commemorative Air Force Museum and more.
Available 66 days between Sep 12, 2018 & Apr 27, 2019
View Schedule
Come along and bring your friends and family to enjoy an afternoon gazing, viewing and admiring these unique Soviet-era paintings, artifacts, beautiful nesting dolls and so much more all with an informed professional guide when you embark on the Museum of Russian Art!
Available 319 days between Jul 17, 2018 & May 31, 2019
View Schedule
Indoor Minneapolis Skyway Food Tour is a food tour that is an excellent choice for the money there is an informative, friendly, and professional guide offering commentary throughout the event, the duration of the trip is 3 hours, it is family friendly.
Available 12 days between Jan 5, 2019 & Mar 23, 2019
View Schedule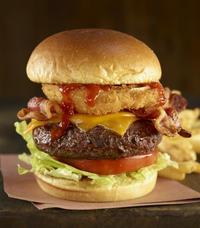 Rock and Roll fans can enjoy a meal at the Hard Rock Cafe Mall of America, where kids can enjoy Nickelodeon Universe inside the cafe, while music lovers sway to local music by artists such as Prince, Morris Day, and Kat Bjelland.
Available 256 days between Jul 17, 2018 & Mar 31, 2019
View Schedule
Get inside Minnesota and learn the local hideaways during the Minneapolis Eat and Sip Tour where your local guide will stroll you along VIP style at one of Twin Cities best rooftop eateries, sample local craft beer, sweet desserts and views of Minneapolis skyscraper and other culture spots you must see.
Available 15 days between Jul 21, 2018 & Oct 27, 2018
View Schedule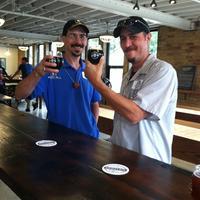 When you travel to Minneapolis and St. Paul, you need to take a Craft Brewery tour with a professional guide that will lead you to all the best places to grab a crafted ale in the area; Don't miss out on this trip!
Available 102 days between Jul 20, 2018 & Mar 30, 2019
View Schedule
The heart of Minneapolis food tour is the definition of a good time we had so much fun and made so many memories on this fantastic tour the food that was presented to us on the food tour was amazing.
Available 11 days between Jul 20, 2018 & Sep 28, 2018
View Schedule