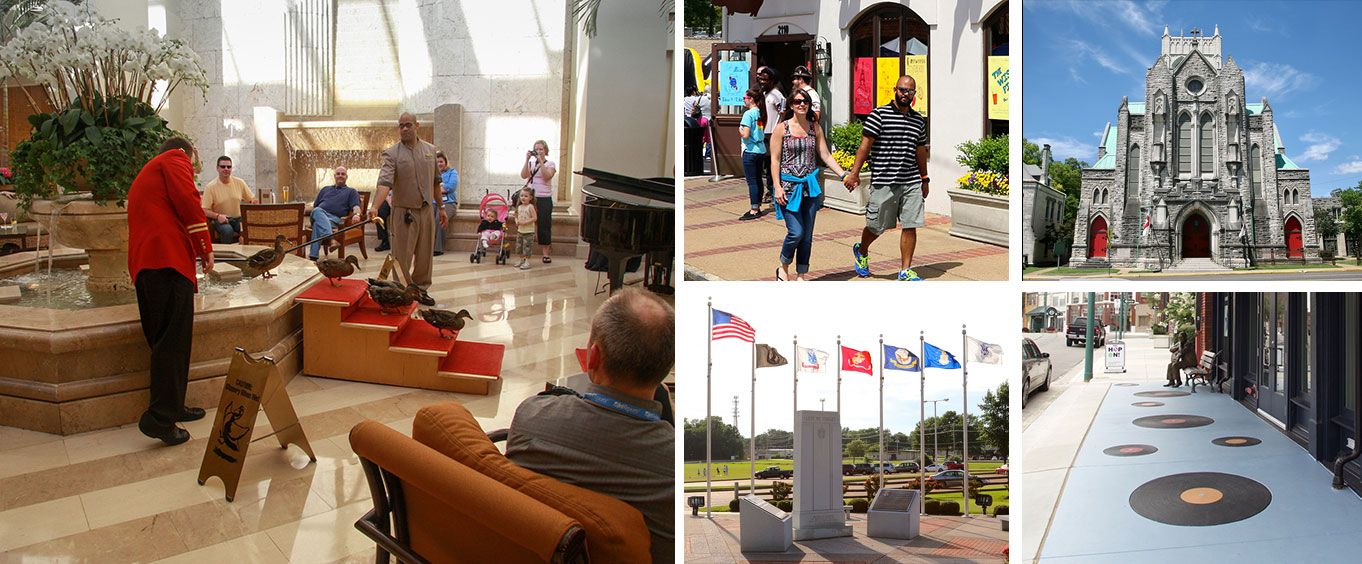 Historical Memphis Tour Vacation
Enjoy a short excursion that will expand your knowledge of iconic geography with the Historical Memphis Tour Vacation Package with two nights' lodging in or around the Memphis area as well as the Memphis Walking Tour of Historic Sites.

Create This Package in 3 Easy Steps:
1. Choose Dates & Times for Your Activities
2. Select Your Lodging from Over 67 Hotels
3. Confirm & Checkout
Details

2 Nights' Lodging in your choice of over 67 hotels.

Memphis Walking Tour Of Historic Sites

Prices Starting at:
Ages 19 and Up: $143.00
Ages 13-19: $39.06
Ages 7-12: $25.83
Ages 0-6: Free
Description
On the Memphis Walking Tour of Historic Sites, you will cover about one mile of Memphis over the course of two hours as you explore sites like Cotton Row, the Magevney House, and the old Shelby County Jail. Learn about Memphis in regards to the Civil War, machine politics, music, and more, as well as how each has helped to shape the history and culture of Memphis. Visit places like Downtown Memphis, Peabody Duck March, Madison Hotel, and more!
With two nights of lodging included, you can't go wrong with this incredibly convenient vacation package! Book the Historical Memphis Tour Vacation today!