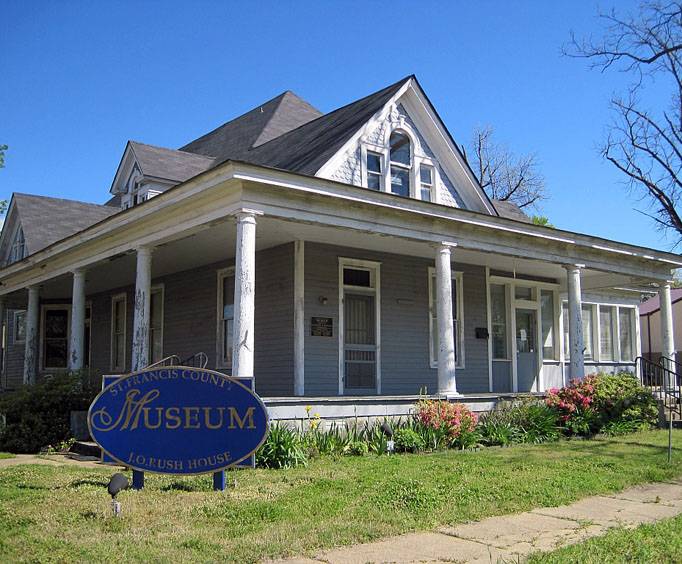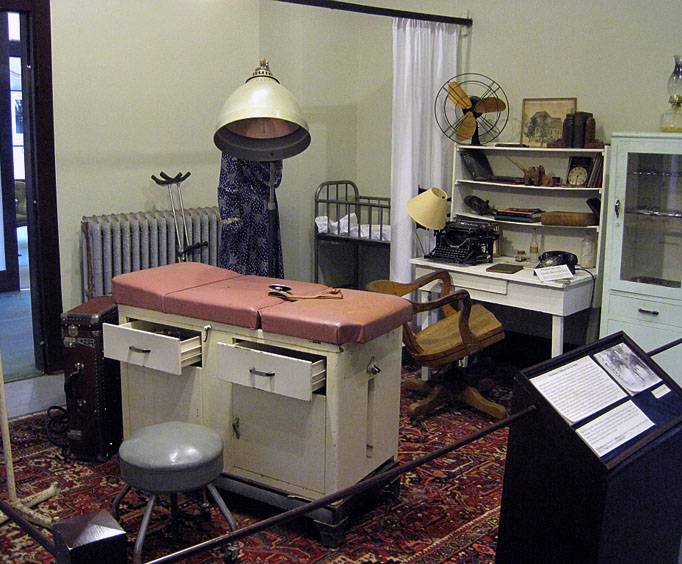 St. Francis County Museum near Memphis, TN
603 Front St. Forrest City, AR 72335
The St. Francis County Museum is located at 603 Front Street, Forrest City, Arkansas. The museum makes its home in the Rush-Gates home that was built in 1906. The grounds of the museum has a large picnic area and a fountain for the children to play in. There are a variety of exhibits that include fossils from Crowley's Ridge, African- American history, relics from Dr. Rush, and much more.
The museum features an Indian artifact room, a reconstructed doctor's office, a war room that represents seven different wars, geology room with computers, a railroad room, a business room, and an agriculture room. One fascinating tidbit about the museum is that it is listed as one of the top ten haunted buildings in Arkansas. The museum does provide haunted tours of the hotel. Groups may also reserve the hotel for a private hunting tour and learn from professionals the proper way to hunt for ghosts.
Dr. J.O. Rush built his house in 1906. The town doctor was also one of the town's historians. Rush lived and practiced medicine in his home until his death. He became interested in Indian artifacts when he received some pottery as payment. He collected close to 4,000 pieces during his lifetime. Many of the pieces can be seen in the museum.
The museum is a nice place to visit to enjoy a picnic and learn about the area's history. Make sure to bring swimwear for the children. Other points of interest in the area include the Lorraine Hotel, the Memphis Musci Hall Of Fame, the Mississippi River Museum and Riverwalk, and the Tupelo Automobile Museum.