Memphis, TN Hotels with Airport Shuttle
View all 6 Hotels with Airport Shuttle
Memphis, TN Hotels with Airport Shuttle
Rating:





Customer Rating:





The Super 8 Memphis wants to ensure that all guests get to the airport on time or get from the airport to the hotel with ease by offering a shuttle when it's needed. Guests have plenty of room in the shuttle for their belongings so that they don't need to worry about making other arrangements. Rooms are designed in shades of blue and brown as well as other neutral shades to provide an inviting experience for guests when they are at the hotel.
Airport shuttle available for a fee.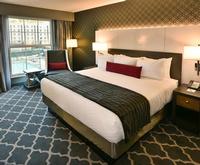 Rating:





Customer Rating:





The Guest House at Graceland is located on Elvis Presley Boulevard in Memphis Tennessee. This is the perfect hotel for you and your family to stay in while you are visiting Memphis. It's located only a few steps away from the famous Graceland, which is the home of Elvis Presley. This is one of the major attractions in Memphis and you will be taken back through time as you tour Graceland. This hotel offers all of it's guest paid breakfast buffet, paid self-parking and paid valet parking, hot tub, an outdoor pool and there are microwaves and refrigerators in all of the room. You will also get free shuttle service as a guest here.
Free shuttle to and from the airport.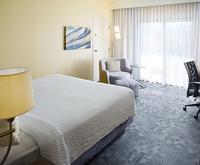 Rating:





Marriott and created a new version of their Hotels with best rates and modern suites it is called the Courtyard Memphis Airport it is extremely close to the airport and to the Pine Hill Golf course among other things. This Hotel has an outdoor pool, fitness center and for your convenience and safety they offer rides to the airport in a shuttle. The airport shuttle is very comfortable and takes up to 10 people per ride, it is operated by our friendly riders. Make your reservation now and enjoy everything that Courtyard Memphis Airport has to offer in Memphis, Tennessee.
Free shuttle to and from the airport.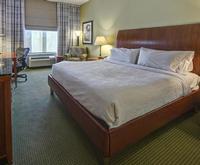 Rating:





Customer Rating:





This vacation was made easy. We were able to change our travels dates with no hassle. Since I printed our ticket vouchers, we went to the front of every line with no waiting. The hotel was new, so it was as accommodating as it was beautiful. And the best part is that we were able to make travel arrangements that included bringing our 15lb dog, so we saved on kennel fees! This vacation was effortless in planning and we had a fabulous time. We plan on using VME to book another trip this summer to Michigan.
Masha Crenshaw
Deer Park, IL
Hilton Garden Inn Memphis Southhaven offers newly renovated rooms and a level of luxury without high pricing. Upon arrival, guests will have freshly baked cookies and fruit-infused water awaiting in the lobby area. The Hilton airport shuttle will be a nice perk for travelers, especially when traveling out of state. This will help to eliminate the stress and additional expense of finding transport to and from the airport during a busy travel schedule. Guests can later enjoy room service, a freshly made breakfast or a nice cocktail while unwinding from the day's activities. Hilton Garden Inn Memphis Southhaven is dedicated to providing high quality accommodations and outstanding service to travelers worldwide.
Airport shuttle available for a fee.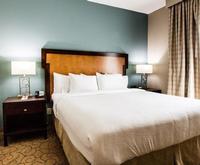 Rating:





Do you have a lot of luggage because youre staying in the Memphis area for a while? Well, the Embassy Suites has a an airport shuttle that can transport you and your belongings to the hotel. The hotel also provides you with fitness center, pool, hot, cooked-to-order continental breakfast, a free copy of USA Today every Monday through Friday and the hotel's on-site restaurant. You're also near Shelby Farms park Elvis and Presley's Graceland estate. Your room will provide you with a refrigerator, microwave, sleeper sofa, TV with cable, coffee maker, and an iron.
Free shuttle to and from the airport.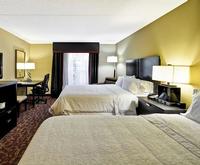 Hampton Inn Suites Memphis Shady Grove Hotel has an airport shuttle that will transport you and your belongings to the hotel. The hotel other amenities are a fitness center, outdoor pool, hot continental breakfast, and free daily USA Today newspaper. You'll be near some main attractions which are Opera Memphis, Memphis Botanical Garden, Owen Brennan's, and many more attractions. Your room provides you with cable TV along with a free movie channel, free local calls, a coffee maker, an iron and ironing board, complimentary high-speed internet in every room and delicious room service.
Free shuttle to and from the airport.
View all 6 Hotels with Airport Shuttle