Mud Island River Park 2019 Schedule


Most guests spend approximately 4-12 hours at the park.

The admission price also includes monorail ride, admission to the Mississippi River Museum and a guided Mississippi River Walk Model tour.

Appropriate for All Ages

Handicap Accessible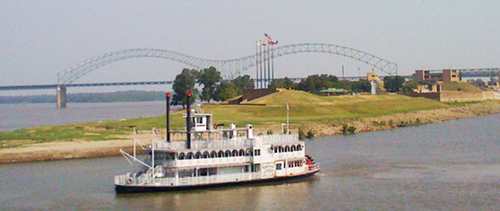 Experience the Mighty Mississippi like no place else can offer! Take in the beautiful sightseeing of the Mississippi River right in the heart of downtown Memphis, then explore the riverfront area on an exciting Swiss monorail ride. Learn more about the great river at the Mississippi River Museum, then take a guided tour of the unique Mississippi River Walk model replica. You'll walk along every bend, curve and landmark between Cairo, Ill., and New Orleans in just five blocks! Be sure to bring a camera along for this unique experience along the country's biggest river!
Book Now!