Top 4 Memphis Attractions in 2019

Memphis is filled with hands-on and entertaining activities. Make sure you stop by at least some of these exciting and educational attractions for the best possible Memphis vacation!
Top 4 Memphis Attractions in 2019
No attraction brings more people to Memphis than Graceland, and with Elvis Presley's Graceland Platinum Experience you will gain an inclusive look into the living quarters of The King. Eight of Graceland mansion's rooms, the King's two custom planes and car collection and even his final resting place will all be encountered with this unique option for an encompassing way to pay homage to one of America's most beloved entertainers.
Officially named a National Historic Landmark, Sun Studio is easily one of Memphis' most revered attractions. Soak in the unique atmosphere that has housed the creativity of ground breaking artists including Elvis Presley, BB King and Roy Orbison, and even browse one-of-a-kind memorabilia for a journey through American music.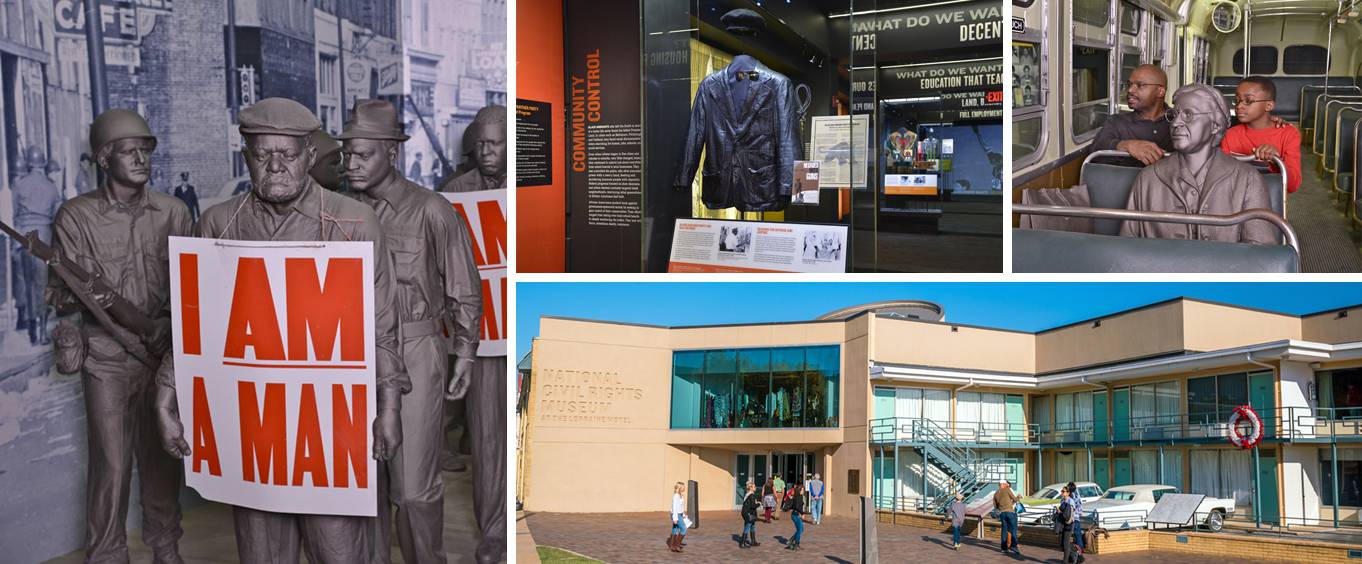 Housed in The Loraine Motel (the site of Martin Luther King Jr's assassination), the National Civil Rights Museum offers a historic and informative attraction the likes of which few other attractions throughout all of the United States can equal. Pay respect and learn about the sometimes turbulent history of America through this unique and engaging experience.
May 28
N/A
Sold Out
Jun 04
N/A
Sold Out
Jun 11
N/A
Sold Out
>
Memphis may be best noted as one of the initial birthplaces of blues and the iconic King of Rock, Elvis, but the city was also at the forefront of soul music. And with a visit to Stax Museum of American Soul Music you will find an interesting look into just how influnential the city was. Over 2,000 exhibits document godfathers of soul including Isaac Hayes and Otis Redding for an incredible view into an often overlooked aspect of Memphis' music scene.

Activities