Visit Mud Island River Park as you learn more about life on the Mighty Mississippi by exploring the five-block river model, riding the Swiss monorail along the riverfront, and much more.
Details

Most guests spend approximately 4-12 hours at the park.

The admission price also includes monorail ride, admission to the Mississippi River Museum and a guided Mississippi River Walk Model tour.

Appropriate for All Ages

Handicap Accessible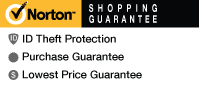 Description
Sit back and relax as you enjoy the scenic views of the Mississippi River, downtown Memphis and Mud Island River Park on a Swiss-built monorail system. Then peruse the Mississippi River Museum and learn about the history and culture of the great Mississippi River.
Last, but not least, you'll enjoy a guided tour of the Mississippi River Walk model, a five-block replica of the lower Mississippi River. The River Walk recreates the areas of the Mississippi from Cairo, IL to New Orleans, LA. Walk 30 inches, and you've walked a mile along this great river. You'll be an expert

MEMPHIS TN
HOTELS & VACATION PACKAGES
MOST POPULAR THINGS TO DO
IN MEMPHIS TENNESSEE