Bike Tours in Maui, HI
A bike tour is an amazing way to get out, stretch your legs and have a fun adventure in Maui, HI. See some fantastic sights while taking in something new along the way.

There are bike tours which are available for those who want to see what Hawaii is like while you have a vacation that you booked and have always wanted your friends and family to participate in during the Maui Haleakala Sunrise Tour.
Available 182 days between Jun 29, 2018 & Dec 30, 2018
View Schedule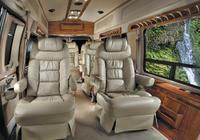 These are bike tours that you will love which are located in Maui, Hawaii where there are tour guides that can show you all around the island, and you can have fun along the way with your waterproof camera.
Available 165 days between Jun 26, 2018 & Dec 12, 2018
View Schedule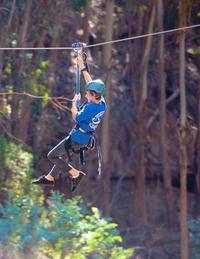 The Haleakala Bike and Zipline Adventure on Maui is a pretty unique way to spend your vacation, and one that will make a fun trip for the family especially if you love to ride bikes or take a quick zip line cruise.
Available 176 days between Jun 29, 2018 & Dec 27, 2018
View Schedule
When it comes to bike tours, Maui just happens to be a superb grand-tour place, so check out this "Maui Downhill Bike Ride" deal to make sure that your group has an amazing outing while staying in shape.
Available 186 days between Jun 29, 2018 & Dec 31, 2018
View Schedule
Maui Haleakala Self Paced Bike Tour will not provide a guide for the event; there will be guests going in and out all day at their own pace, they will get to explore the island of Maui; however, they see fit.
Available 135 days between Jun 23, 2018 & Dec 29, 2018
View Schedule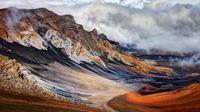 Bike your way along scenic trails and learn the history of Haleakala National Park when you take the Day Bike Tour at 6,500 Feet on the beautiful island of Maui.
Available 133 days between Jun 26, 2018 & Dec 29, 2018
View Schedule