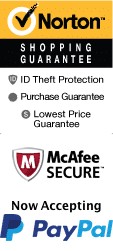 Thunderbird Inn Mackinaw City
The Thunderbird Inn is a hotel in Mackinaw City, Michigan that was built in 1925. It has been renovated and remodeled many times over the years, but its original features still exist today. It's just one of the great places to spend a weekend away from the hustle and bustle of everyday life. Located on the shores of Lake Huron, it provides guests with an opportunity to enjoy the breathtaking views and serene surroundings. What sets this hotel apart from other hotels? The Thunderbird Inn is different than other hotels because it has a rural feel and it's closer to nature than most city hotels. The location also allows guests to enjoy all of Mackinaw City's amazing restaurants and shops that are less than a 10-minute walk away. Their outdoor deck is perfect for relaxing after a long day, while their indoor pool is another great place to cool off when it's hot outside. The Thunderbird Inn truly.
Location and Nearby Attractions
The Thunderbird Inn is located on the shores of Lake Huron, so it's the perfect location for guests who want to enjoy the beautiful sights and serene surroundings of this city. It's also close enough to downtown Mackinaw City that guests can easily explore all of her amazing restaurants and shops. What do guests like best about this hotel? Guests love the location, especially because they're so close to stores and restaurants. The indoor pool is another favorite because it's a relief after a long day walking around town or on the beach. They also love that there are many unique rooms available at this hotel, including suites with fireplaces and balconies overlooking Lake Huron.
Hotel Amenities
The amenities at this hotel are top-notch. Guests will be treated to a room with a microwave, refrigerator, in-room safe, and free WiFi. The delicious breakfast buffet is available every day from 7 am until 10:30 am. Fresh bread and pastries, fresh fruit, cereals, yogurt, and more are all included. There's also a fitness center where guests can work out or just relax with a book.
Room Amenities
The hotel offers guests a flat-screen TV with satellite channels and complimentary Wi-Fi access. Their rooms also have micro-fridge and hair dryers, as well as in-room safes. Overall, this is a great hotel that offers guests a quiet retreat from the busy city life. It's one of the best places to take your family or friends for some quality time away from their everyday responsibilities. For the best experience, try staying during the summer when they have special deals on room rates that are sure to entice you! The Thunderbird Inn is a great choice for business and leisure travelers alike. With its central location, the hotel offers easy access to the best restaurants, shopping, and beaches. The room amenities are top-notch and the amenities are a bonus for visitors who want to enjoy all the fun activities Mackinaw City has to offer.
After booking their lodging and vacation package, visitors can enjoy carriage rides Mackinac Island, learn interesting facts like 'How Far is Mackinac Island From Me', go Mackinac Island Horseback Riding, or check out the temperature Mackinac Island has.
Reviews

Rachel Krueger
Ypsilanti, MI
✓
Verified Traveler
Very clean, had everything we needed. Continental breakfast was great and staff was extremely nice and helpful!

Nicole
Cheboygan
✓
Verified Traveler
"The front desk was wonderful."
The front desk was wonderful. The manger helped my party find a great deal for my rehearsal dinner. She even decorated our room the day of our wedding, with flower petals. The free breakfast was excellent the bed was so soft.

Lonny Gregory
Clio, MI
✓
Verified Traveler
Clean rooms, great people and great food.

Danielle Claesges
Eau Claire, WI
✓
Verified Traveler
Extremely neat and clean, organized and well maintained. Quiet and comfortable. We plan to stay there again if in the area.