Fairview Beachfront Inn & Waterpark
907 S. Huron Mackinaw City, MI 49701 |
1-800-987-9852

The Fairview Beachfront Inn & Water Park is less than a half a mile from activities like the Mackinaw City Trolley Tour, giving guests easy access to top attractions in the Mackinaw City area, on top of all the comforts found on a relaxing vacation.

Details

Free Wi-Fi

Complimentary Continental Breakfast

Free Parking

Hot Tub

Indoor Pool

Microwaves & Refrigerators Available Upon Request Based On Availability
Check in: 4:00 PM Check out: 11:00 AM
Rating:
AMENITIES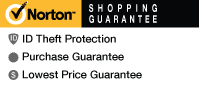 Description
The hotel also has a convenient pets-welcome policy, and serves a complimentary breakfast every morning. An indoor swimming pool is on site. A spa and sauna are featured as well. Parking is free. Wheelchair accommodations are provided for the convenience of disabled guests. Express check in and check out are provided for guests' convenience. The hotel is located on a private beautiful, peaceful beach. It's the perfect place for relaxation and renewal. There are many local parks to explore, so this is a must visit area for nature lovers. Nearby attractions include the Old Mackinac Point Lighthouse, Colonial Michilimackinac Park, the Mackinac Bridge, and Bridgeview Park.
Just imagine what it would be like to wake up to a free tasty breakfast, followed by a swim in the pool. Afterwards, spend some relaxing time in the spa and sauna. Then explore Mackinaw City's many parks and other attractions. In the evening, relax and enjoy your spacious, climate controlled guest room.
Room amenities include cable television, air conditioning, hair dryers, refrigerators, desks, and microwaves. Free local calls are featured as well. The guest rooms are always spacious and comfortable. They are also soundproofed.
Mackinaw City is a beautiful, scenic lakeside town with a splendid array of high quality and varied restaurants. The Lighthouse Restaurant offers a taste of Mackinaw culture with its delicious seafood. Ember's Restaurant and Audie's Restaurant are other local favorites. The Pancake Chef is a great place to visit for breakfast or brunch. Fans of spirits will love the Dixie Saloon. They have sizzling steaks and tasty burgers as well. Darrow's Family Restaurant serves fish and delicious sundaes.
MOST POPULAR THINGS TO DO
IN MACKINAW CITY MICHIGAN