Top 2019 Mackinac Island Activities

Have some fun exploring Mackinac Island, MI with the top island activities available. These fun activities will keep you and your whole family entertained while you explore the charming island!
Top 2019 Mackinac Island Activities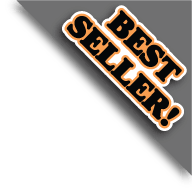 Enjoy some of Mackinaw Island's top activities by going to the Grand Hotel for a delicious luncheon in the stunning Main Dining Room and then exploring the hotel's beautifully manicured and kept grounds. Famous films like "This Time for Keeps" and "Somewhere in Time" were filmed at the hotel and on the grounds, providing you with places to explore and compare to the films. These great activities will keep you exploring the hotel and grounds for hours!
Available 164 days between May 3, 2019 & Oct 26, 2019
View Schedule
May 15
N/A
Sold Out
May 16
N/A
Sold Out
May 17
N/A
Sold Out
>
Spends some time looking at and learning about historic carriages at the Surrey Hills Carriage Museum before heading out to explore the charm and beauty of Mackinac Island. On your tour you will get to see the beautiful Avenue of Flags, Arch Rock, and many other fascinating attractions. Your carriage ride provides many photo opportunities, so don't forget your camera!
Available 184 days between May 1, 2019 & Oct 31, 2019
View Schedule
Visit the Shipwreck Coast Museum while at Mackinaw Island to visit the only museum completely devoted to sailors of the Great Lakes. The exhibits and movies at the museum will help capture the spirit of the sailors and their struggles and triumphs on the lakes. It truly is a fascinating activity of the island.
Available 184 days between May 1, 2019 & Oct 31, 2019
View Schedule

Activities