Top 2018 Mackinac Island Activities

Have some fun exploring Mackinac Island, MI with the top island activities available. These fun activities will keep you and your whole family entertained while you explore the charming island!
Top 2018 Mackinac Island Activities
Spends some time looking at and learning about historic carriages at the Surrey Hills Carriage Museum before heading out to explore the charm and beauty of Mackinac Island. On your tour you will get to see the beautiful Avenue of Flags, Arch Rock, and many other fascinating attractions. Your carriage ride provides many photo opportunities, so don't forget your camera!
Available 176 days between May 5, 2018 & Oct 27, 2018
View Schedule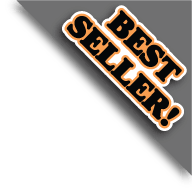 Enjoy some of Mackinaw Island's top activities by going to the Grand Hotel for a delicious luncheon in the stunning Main Dining Room and then exploring the hotel's beautifully manicured and kept grounds. Famous films like "This Time for Keeps" and "Somewhere in Time" were filmed at the hotel and on the grounds, providing you with places to explore and compare to the films. These great activities will keep you exploring the hotel and grounds for hours!
Available 172 days between May 1, 2018 & Oct 31, 2018
View Schedule
Want more information regarding Top 2018 Mackinac Island Activities?
Visit the Shipwreck Coast Museum while at Mackinaw Island to visit the only museum completely devoted to sailors of the Great Lakes. The exhibits and movies at the museum will help capture the spirit of the sailors and their struggles and triumphs on the lakes. It truly is a fascinating activity of the island.
Available 184 days between May 1, 2018 & Oct 31, 2018
View Schedule
An activity you won't want to miss at Mackinac Island is the Wings of Mackinac Tropical Butterfly Conservatory where guests will see hundreds of types of gorgeous butterflies. From the classic Monarch butterfly to the less known Blue Morpho, these stunning creatures will be shown to you in a glass enclosed atrium for your enjoyment. It is an incredible thing to see!
Pricing and schedule are currently unavailable.
Lovely views of Mackinac Island and Lake Michigan from Star Line Mackinac Island Hydro Jet Ferry - St. Ignace as it approaches Mackinac Island is a great way to start your exploration of the island. Spend the day at the island or just a few hours and know that your transportation will be waiting for you. This ferry is fun and convenient!
Star Line Mackinac Island Hydro Jet Ferry is no longer available.
One of the best things to do in Mackinaw City is the Mackinaw City Trolley Tour. The tour lasts approximately two and a half hours and includes wonderful sights of places such as: Old Mackinac Point Lighthouse, Mackinac Bridge, Fort Michilimackinac Area, and Icebreaker Mackinaw Maritime Museum.
Mackinaw City Trolley Tour is no longer operating.
Take in some of the best views of the city at one of the top activities on Mackinac Island. The Sunset Trolley Tour across the Mackinac Bridge is a great way to take in all of the beautiful views from the area. The tour lasts approximately an hour and fifteen minutes and includes a tour stop at Bridge View Park where you will be able to revel in the beauty of the great architectural feat.
Sunset Trolley Tour Across the Mackinac Bridge is no longer operating.

Activities