Historical Sightseeing Tour on the Mackinaw Trolley
410 S Huron Ave Mackinaw City, MI 49701 |
1-800-987-9852

The Mackinaw area is among the most historic and beautiful areas of Michigan, and you will definitely want to take some time to get to know more about the area with the Historical Sightseeing Tour offered by the Mackinaw Trolley Company while you are visiting the area.
Details

The tour lasts approximately 2.5 hours on the mainland.

Appropriate for All Ages

Handicap Accessible

Both Cameras and Video Cameras are Permitted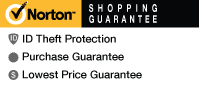 Description
This tour takes you on a two and a half hour narrated tour through the area, and is designed to be interesting and enjoyable for your whole family. You will walk away from this unique tour with a greater appreciation for the significance of the Mackinaw area.
Detailed Tour Itinerary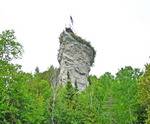 Tour Stop at
Opened in 1929 by Clarence Eby, Castle Rock rises 195 feet above water level. The summit of the rock offers a scenic view for up to 20 miles, featuring views of Mackinac Island, Lake Huron, downtown St. Ignace, and wildlife.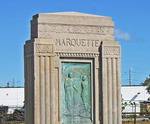 Drive By
Drive By
Father Marquette National Memorial
The Father Marquette National Memorial pays tribute to the life and work of Father Jacques Marquette.  The historic state park honors the priest who established Michigan's first two permanent settlements.  Current attractions include the National Memorial pavilion, an outdoor 15-station interpretive trail, park pavilion, picnic area with public restrooms, and a panoramic view of the Straits of Mackinac spanned by the Mighty Mackinac Bridge.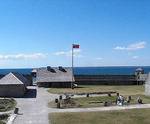 Drive By
Drive By
Fort Michilimackinac Area
Once an 18th Century French and British fort and trading post in the Great Lakes of North America, Fort Michilimackinac was built in 1715. The site was abandoned in 1783 and the fort today in Mackinaw City is a National Historic Landmark in 1960 and preserved as an open-air historical museum.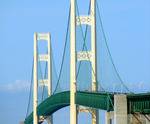 Drive By
Connecting Michigan's Upper and Lower Peninsulas, the Mackinac Bridge is located on Interstate 75 at the straits of Mackinac. Just at the south end of the bridge lies Mackinaw City with St. Ignace at the north end. The bridge is currently the third longest suspension bridge in the world and the longest suspension bridge in the western hemisphere. The total length of the bridge is 26,372 feet with the suspension of the bridge at 8,614 feet!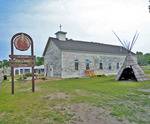 Tour Stop at
Tour Stop at
Ojibwa Museum
The Ojibwa Museum features exhibits on Marquette's French Jesuit Mission, contemporary culture, and Ojibwa Indian traditions. Inside the museum guests will find exhibits, live demonstrations by nature interpreters, and vidoes.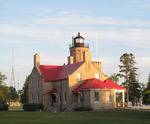 Drive By
Drive By
Old Mackinac Point Lighthouse
The Old Mackinaw Point Lighthouse features impressive buff-colored brick walls, a large square tower topped with battlements, and an elegant fourth order Fresnel lens. The lighthouse was built in 1892 and is a current source of inspiration for many Mackinac Island visitors.
Stops may change due to traffic, weather, maintenance, etc.
Reviews

MOST POPULAR THINGS TO DO
IN MACKINAW CITY MICHIGAN