Best 2019 Mackinac Island Tours

Make sure you don't miss any of the lovely sights of Mackinac Island by going on the best Mackinac Island tours. These tours will give you unique views of the charm and many attractions of the island. People of all ages can enjoy these tours!
Best 2019 Mackinac Island Tours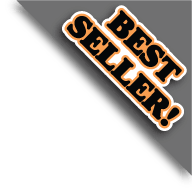 Explore the grounds of the legendary Grand Hotel where "Somewhere in Time" and "This Time for Keeps" were filmed at your own leisure with a self-guided tour. This tour gives you the time to look at the places where your favorite part of these famous movies took place or just to enjoy the beauty and splendor of the past that the hotel embodies. Your tour also includes a delicious luncheon in the Main Dining Room, so you can eat before you start looking around.
Available 164 days between May 3, 2019 & Oct 26, 2019
View Schedule
May 15
N/A
Sold Out
May 16
N/A
Sold Out
May 17
N/A
Sold Out
>
One of the best tours of Mackinac Island is provided by the Mackinac Island Carriage Tours. These tours will give you time to see historic carriages at the Surrey Hills Carriage Museum before taking you out to see the sights of Mackinac Island. Arch Rock, Avenue of Flags, and several other scenic attractions will give you a real look into the peace and beauty of the area.
Available 184 days between May 1, 2019 & Oct 31, 2019
View Schedule

Activities