2019's Best 3 Mackinac Island Things to Do

Enjoy only the best while visiting Mackinac Island, MI for your vacation. Your time is valuable, so don't waste it on mediocre experiences. These top activities will give you a fantastic vacation in the charming Mackinac Island area.
2019's Best 3 Mackinac Island Things to Do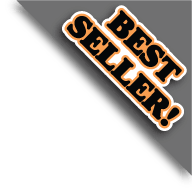 Enjoy a delicious buffet served in the gorgeous, historic Grand Hotel on Mackinac Island before giving yourself a tour of the hotel and grounds where legendary films like "Somewhere in Time" and "This Time for Keeps" were filmed. The buffet features a variety of delectable treats like fresh salmon, tuna, and chicken for your enjoyment. The hotel and grounds are incredible for viewing. This luncheon and tour are fantastic things to do on your vacation!
Available 166 days between May 3, 2019 & Oct 26, 2019
View Schedule
Part of the charm of Mackinac Island is the island's ban on cars and other modes of modern transportation. Instead, island residents use carriages and horses to get around the island. Take one of the carriage tours to see for yourself how charming it is. It's one of the best things to do to see the many sights of Mackinac Island!
Available 184 days between May 1, 2019 & Oct 31, 2019
View Schedule
The Shipwreck Coast Museum is a uniquely Mackinac Island attraction that honors those who struggled to make a living off of the waters of the Great Lakes. Shipwrecks, lighthouses, and other fascinating pieces of maritime history are used to illustrate the fascinating past of the sailors of the Great Lakes. It's one of the best ways to get a look at the culture of Mackinac Island.
Available 184 days between May 1, 2019 & Oct 31, 2019
View Schedule

Activities