Best Mackinac Island Family Activities for 2018

Enjoy the wholesome atmosphere of Mackinac Island with your family. These activites are ones the whole family can enjoy together, so you don't have to worry about anyone being left out of the fun. Check out only the best Mackinac Island family activities for your vacation!
Best Mackinac Island Family Activities for 2018
Spend a relaxing afternoon with your family exploring Mackinac Island by carriage with Mackinac Island Carriage Tours. These tours will give you time to see some historic carriages at Surrey Hills Carriage Museum before you get to go and see Arch Rock, Avenue of Flags and other scenic venues around the island. It's a great way to see the sights!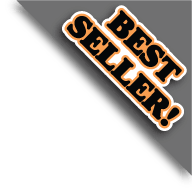 Spend some quality time with your family taking in the beauty and elegance of the Grand Hotel with a luncheon in the Main Dining Room and a self-guided tour of the hotel and grounds afterward. People of all ages enjoy looking at the old fashioned, yet stunning architecture of the hotel and seeing the places throughout the hotel where legendary movies like "Somewhere in Time" and "This Time for Keeps" were filmed. It's a place where you can enjoy some real peace and quiet with your family.
Want more information regarding Best Mackinac Island Family Activities for 2018?
Take your family to learn about the fascinating shipwrecks, struggles, and lives of the sailors of the Great Lakes at the Shipwreck Coast Museum. This museum is the only one that is focused solely on maritime transport on the Great Lakes, and you can explore it with your family. It's one activity on the island everyone can agree on.
Have fun with your family with a ride on the Star Line Mackinac Island Hyrdo Jet Ferry - St. Ignace on your vacation. Your whole family can enjoy stunning views of Lake Michigan and Mackinac Island as you head toward the island. Once on the island, you can spend as much time as you'd like exploring before heading back to the ferry for a ride back to the mainland!
Star Line Mackinac Island Hydro Jet Ferry is no longer available.
Watch and learn about the hundreds of stunning butterflies at the Wings of Mackinac Tropical Butterfly Conservatory during your family vacation. People of all ages love watching the beautiful creatures eat and play in a glass enclosed atrium. It's a great experience to learn while viewing these incredible creatures!
Pricing and schedule are currently unavailable.
Bring the entire family along to Mackinac Island for one of the greatest family activities in the area. The tour lasts approximately two and a half hours and is appropriate for all ages. With views of places such as Father Marquette National Memorial, Fort Michilimackinac, Mackinac Bridge, and Old Mackinac Point Lighthouse, the tour remains interesting and provides many different sightseeing opportunities.
Historical Sightseeing Tour on the Mackinaw Trolley is no longer operating.
Bring along the kiddos for a fantastic time on Mackinac Island. The Sunset Trolley Tour across Mackinac Bridge is a great way for the whole family to bond. Take in the gorgeous sunset and take some lasting photos. The tour lasts approximately an hour and fifteen minutes and includes a stop at Bridge View Park.
Sunset Trolley Tour Across the Mackinac Bridge is no longer operating.
Bring along the entire family for a fantastic time on Mackinac Island. The city is home to many different sights and this two and a half hour tour grants visitors amazing views of the popular areas. See Old Mackinac Point Lighthouse, Mackinac Bridge, Fort Michilimackinac Area, and Icebreaker Maritime Museum.
Mackinaw City Trolley Tour is no longer operating.

Activities