Mackinac Island, MI Activities, Things to Do, Attractions & Sightseeing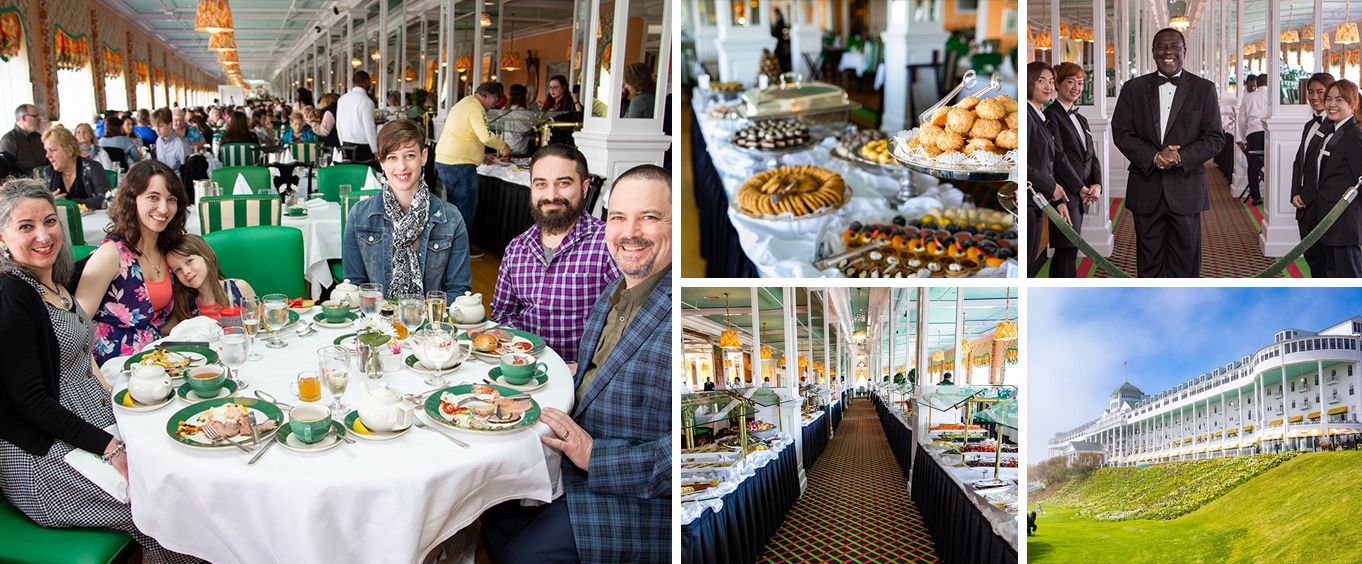 Experience the charm of Mackinac Island, MI through some of its many things to do, activities and attractions. No matter what you are looking for, from admission, area attractions, sightseeing tours, and to transportation between Mackinac Island and Mackinaw City, you are sure to find it all at the click of a mouse.
Mackinac Island Area Most Popular Activities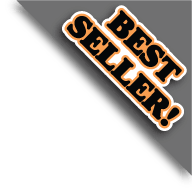 The Grand Hotel Luncheon Buffet and Self-Guided Tour is a taste of luxury, a chance to visit the Grand Hotel, built in 1887, its gardens, its stables, and the world's longest front porch, as well as eat a delicious buffet.
Available 59 days between Aug 25, 2019 & Oct 26, 2019
View Schedule
A one hour and forty-five-minute carriage tour is the perfect way to take in Mackinac Island from the Grand Hotel to the verdant woods to the coast with its scenic view of the Round Island Lighthouse out on the lake.
Cruise around Mackinac Island in this wonderful 1.5-hour cruise as you listen to live music and sight-see the wonderful area around Lake Huron. With a full-service bar serving all kinds of drinks, you will enjoy this wonderful experience on the lake.
Available 32 days between Aug 26, 2019 & Sep 30, 2019
View Schedule
Aug 25
N/A
Sold Out
Sep 01
N/A
Sold Out
Sep 02
N/A
Sold Out
>
People of all ages learn about maritime adventures at the Great Lakes Shipwreck Museum and Whitefish Point Light Station while touring through the artifacts, exhibits, restored living quarters, and the oldest operating lighthouse on Lake Superior.
Watch amazing lumberjacks performing skills, such as sawing, chopping, climbing, log rolling, and more, there is also a funny, comedy skit performed that will have guests laughing, this event is suitable for all ages, and is a great family event.
Available 342 days between Aug 25, 2019 & Jul 31, 2020
View Schedule
Aug 24
10:15 AM
12:00 PM
12:30 PM
2:00 PM
2:30 PM
3:30 PM
5:00 PM
6:00 PM
7:15 PM
7:30 PM
8:00 PM
Aug 25
10:15 AM
12:00 PM
12:30 PM
2:00 PM
2:30 PM
3:30 PM
5:00 PM
6:00 PM
7:15 PM
7:30 PM
8:00 PM
Aug 26
10:15 AM
12:00 PM
12:30 PM
2:00 PM
2:30 PM
3:30 PM
5:00 PM
6:00 PM
7:15 PM
7:30 PM
8:00 PM
Aug 27
10:15 AM
12:00 PM
12:30 PM
2:00 PM
2:30 PM
3:30 PM
5:00 PM
6:00 PM
7:15 PM
7:30 PM
8:00 PM
Aug 28
10:15 AM
12:00 PM
12:30 PM
2:00 PM
2:30 PM
3:30 PM
5:00 PM
6:00 PM
7:15 PM
7:30 PM
8:00 PM
Aug 29
10:15 AM
12:00 PM
12:30 PM
2:00 PM
2:30 PM
3:30 PM
5:00 PM
6:00 PM
7:15 PM
7:30 PM
8:00 PM
Aug 30
10:15 AM
12:00 PM
12:30 PM
2:00 PM
2:30 PM
3:30 PM
5:00 PM
6:00 PM
7:15 PM
7:30 PM
8:00 PM
Aug 31
10:15 AM
12:00 PM
12:30 PM
2:00 PM
2:30 PM
3:30 PM
5:00 PM
6:00 PM
7:15 PM
7:30 PM
8:00 PM
Sep 01
10:15 AM
12:00 PM
12:30 PM
2:00 PM
2:30 PM
3:30 PM
5:00 PM
6:00 PM
7:15 PM
7:30 PM
8:00 PM
Sep 02
10:15 AM
12:00 PM
12:30 PM
2:00 PM
2:30 PM
3:30 PM
4:00 PM
5:00 PM
6:00 PM
7:15 PM
7:30 PM
8:00 PM
Sep 03
10:15 AM
12:00 PM
12:30 PM
2:00 PM
2:30 PM
3:30 PM
5:00 PM
6:00 PM
7:15 PM
7:30 PM
8:00 PM
Sep 04
10:15 AM
12:00 PM
12:30 PM
2:00 PM
2:30 PM
3:30 PM
5:00 PM
6:00 PM
7:15 PM
7:30 PM
8:00 PM
Sep 05
10:15 AM
12:00 PM
12:30 PM
2:00 PM
2:30 PM
3:30 PM
5:00 PM
6:00 PM
7:15 PM
7:30 PM
8:00 PM
Sep 06
10:15 AM
12:00 PM
12:30 PM
2:00 PM
2:30 PM
3:30 PM
5:00 PM
6:00 PM
7:15 PM
7:30 PM
8:00 PM
Sep 07
10:15 AM
12:00 PM
12:30 PM
2:00 PM
2:30 PM
3:30 PM
5:00 PM
6:00 PM
7:15 PM
7:30 PM
8:00 PM
Sep 08
10:15 AM
12:00 PM
12:30 PM
2:00 PM
2:30 PM
3:30 PM
5:00 PM
6:00 PM
7:15 PM
7:30 PM
8:00 PM
Sep 09
10:15 AM
12:00 PM
12:30 PM
2:00 PM
2:30 PM
3:30 PM
5:00 PM
6:00 PM
7:15 PM
7:30 PM
8:00 PM
Sep 10
10:15 AM
12:00 PM
12:30 PM
2:00 PM
2:30 PM
3:30 PM
5:00 PM
6:00 PM
7:15 PM
7:30 PM
8:00 PM
Sep 11
10:15 AM
12:00 PM
12:30 PM
2:00 PM
2:30 PM
3:30 PM
5:00 PM
6:00 PM
7:15 PM
7:30 PM
8:00 PM
Sep 12
10:15 AM
12:00 PM
12:30 PM
2:00 PM
2:30 PM
3:30 PM
5:00 PM
6:00 PM
7:15 PM
7:30 PM
8:00 PM
>