Six Flags Magic Mountain, Los Angeles
26101 Magic Mountain Parkway Valencia, CA 91355 |
1-800-987-9852

Known world wide for its thrills, Six Flags Magic Mountain features more than a dozen world-class roller coasters and many rides, games and attractions for the entire family.

Details

Most people spend 4 - 6 hours at the park

Appropriate for All Ages

Handicap Accessible

Cameras are Permitted

Restaurant and Gift Shop On-site

View Schedule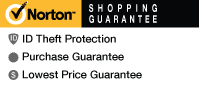 Description
Six Flags Magic Mountain is bursting at the seams with a whole lineup of excitement and fun for everyone! It's a whole new area for families to enjoy together with the multiple rides and attractions within this famous park which has stood the test of time. Six Flags Magic Mountain is home to your favorite Looney Tunes and Justice League characters, and kids are guaranteed to have a blast. Keep your camera and autograph books handy, these characters love to play with our guests! Awesome shows like the Batman Begins Stunt Show round out the day's fun!
Six Flags Magic Mountain Thrill Rides
The Riddler's Revenge
Batman The Ride
Superman: Escape from Krypton
Colossus
Déjà Vu
Dive Devil
Goldrusher
Goliath
Ninja
Revolution
Scream
Tatsu
Viper
X2
Six Flags Magic Mountain Family Rides
Atom Smasher
Buccaneer
Canyon Blaster
Cyclone 500
Daffy's Adventure Tours
Grand Carousel
Grinder Gearworks
Jet Stream
Log Jammer
Roaring Rapids
Sandblasters
Scrambler
Sky Tower
Swashbuckler
Tidal Wave
YOSEMITE SAM's Flight School
Details:
Tickets must be purchased 48 hours in advance.
Designated smoking areas are available in the park.
Strollers and wheelchairs are available for rent.
Locker rentals are available.
Reviews

MOST POPULAR THINGS TO DO
IN VALENCIA CALIFORNIA