Los Angeles, California Sightseeing Tours & Cruises – Movie & TV Tours
Explore the locations of your favorite movies set in Los Angeles, California on a movie & TV tour. Browse through the listings below to start planning your vacation.

Los Angeles Movie & TV Tours
The Warner Bro.s studio is one of the most famous movie production studios in the world, and when you couple a tour of the legendary movie studio with a trip around Hollywood you won't help but be impressed with it.
Los Angeles visitors ride in comfort on this fully-narrated city tour viewing homes of movie stars in Beverly Hills/Bel Air, cruising Sunset Strip, Grauman's Chinese Theater, the Walk of Fame, shopping Rodeo Drive, the International Market and more.
Movie Stars' Homes Tour is among the most popular Movie & TV Tours in Los Angeles, providing access to where your favorite motion picture and television celebrities live, covering more than 40 mansions located throughout Beverly Hills and Bel Air.
Dearly Departed: The Tragic History Tour of Los Angeles is a tour that will last about 2 and 1/2 hours there will be trips to the cemetery, it is a family-friendly adventure, guests are sure to enjoy this day.
Available 136 days between Aug 18, 2018 & Dec 31, 2018
View Schedule
You will be able to go on Movie & TV Tours, and you can find out how sets of movies are broken down, and you will be able to view different props and costumes of several famous movies and television shows.
Available 227 days between Aug 17, 2018 & Mar 31, 2019
View Schedule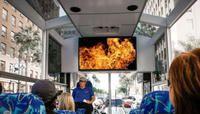 There is a bus tour in which you will have wonderful vacation with your family and friends in Los Angeles, California which is one of the best areas to tour with your spouse along with your tour guide explaining the area during the one of the movie and TV tours.
Available 91 days between Aug 19, 2018 & Mar 17, 2019
View Schedule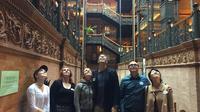 There are Movie and TV Tours that are available for those who want a chance to see the Los Angeles film making and walking locations that are perfect for those students who would love to study film or currently in college studying.
Available 67 days between Aug 18, 2018 & Apr 30, 2019
View Schedule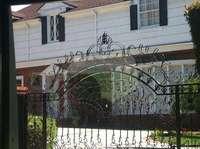 Enjoy an unforgettable experience visiting location after location of places where some of the most memorable movies of all time have been filmed such as Grease, Dead Again, The Jerk, Knocked Up, Rebel Without A Cause and more on this epic Hollywood Movie Location Tour!
Pricing and schedule are currently unavailable.