Los Angeles, California Activities – Culinary Tours

Enjoy the chance to experience the local cuisine on a culinary tour.
Los Angeles Culinary Tours
Spend the day shopping for top brands and designer names at unique boutiques, dining at some of the best restaurants and checking out the local grocer with the freshest produce available on this one of a kind Los Angeles Farmers Market and 3rd Street Small Group Food Walking Tour!
Available 44 days between Sep 20, 2018 & Dec 29, 2018
View Schedule
Sample your way through a four hour walking tour of Boyle Heights and East Los Angeles for some delicious and savory Latin food where you get to taste papusas and tamales, along with other cultural dishes at Latin restaurant hotspots.
Available 12 days between Sep 22, 2018 & Dec 15, 2018
View Schedule
On the Small-Group Food Walking Tour Through Old Pasadena you will get to learn about the interesting places in the city as you walk around with your tour guide, you will also get to taste some mouth watering, tasty foods.
Available 30 days between Sep 22, 2018 & Dec 30, 2018
View Schedule
The Best of Hollywood Food Tour is ranked in the top 3 for on of the best selling culinary tours in Los Angeles, California, during this tour you will have the chance to see many amazing, famous sights like the TCL Chinese Theater.
Available 236 days between Oct 1, 2018 & May 31, 2019
View Schedule
Get ready to check out Vegas at your own pace with a two day tour from Los Angeles, Santa Monica, Venice, and Marina Del Rey, which includes shopping, food, and fun, along with shows and other tours for your convenience.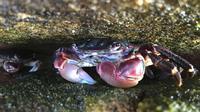 Go on a three day hiking tour of the California Pacific Coast that covers Los Angeles to San Francisco, where you will see amazing sites such as Santa Barbara, Monterey, San Luis Obispo, Hearst Castle, and some fantastic state parks.
Available 1 days between Sep 26, 2018 & Sep 26, 2018
View Schedule
No your is complete without tasting the cuisine that Los Angeles has to offer, and this tour will introduce you to the City's least-known hotspots, such as Korean barbecue to delicacies in Little Armenia and Thai Town.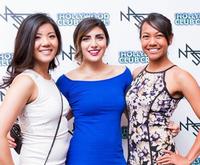 Hollywood Club Crawl is an excellent choice for the money; there will be once in a lifetime memories made, a local guide will lead this, the duration of the event is about 5 hours, guests must be at least 21 years.
Available 30 days between Sep 21, 2018 & Dec 29, 2018
View Schedule