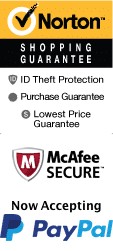 Las Vegas Vacation Packages: Lodging, Activities & Events
Try a suggested vacation package or create your own custom getaway to fabulous Las Vegas! You'll be able to select your own activities, attractions & dining, lodging, & check the Events Calendar as you make plans & reservations for your trip to this electrifying Southwestern city.

Create Your Custom Package
Sin City is a place of fantastic entertainment, fun for all ages, and a variety of unique things to see and do. Do not miss out on the opportunity to create an unforgettable Las Vegas vacation with deals from Vacations Made Easy. Whether you are looking for a summer package deal or a Christmas vacation, you are sure to have an amazing time with the options offered in Clark County.
While you are creating these unforgettable vacations, don't forget that there are plenty of other amazing places and things to see in Las Vegas. From the Eiffel Tower to the Grand Canyon and everything in between, this Nevada hotspot, day and night, is absolutely brimming with adventure.
Las Vegas Landmarks & More
Grand Canyon: As one of the most famous landmarks in the entire world, you absolutely cannot pass up the opportunity to see the Grand Canyon when you are in the Las Vegas area. This natural wonder is an immensely beautiful place filled with famous landmarks. Whether you explore the East Rim or watch the sunset from the West Rim, you are sure to have an amazing time exploring the stunning canyons and natural formations.
Hoover Dam: The Hoover Dam is situated over the Colorado River at the border between Nevada and Arizona. This stunning architectural wonder offers insight into not only man-made dams and reservoirs, but the natural beauty that can be created by such endeavors. There are plenty of ways to learn about the impact of the dam including tours and helicopter rides, so if you are interested in this formation, make sure to check it out when you are in Las Vegas.
Fremont Street: Located in Las Vegas, Fremont Street is a popular hub for not only hotels and casinos but entertainment as well. You can experience fun family activities such as the SlotZilla Zipline or get the true Fremont Street Experience. This five-block district is also home to casinos such as the Golden Gate Hotel and Casino, Four Queens, Golden Nugget, and more. There are also tons of neon signs and the famous Vegas Vic if you are looking for that aesthetic Las Vegas Strip view.
Red Rock Canyon: Looking for adventure? Look no further than Red Rock Canyon near Las Vegas. This natural wonder is filled with beautiful canyons, wildlife, and more that are sure to spark your sense of wonderment. Whether you take a tour of the area, hike the trails, or bring your camera along to capture the essence of places such as Moenkopi Loop, Calico Hills, Keystone Thrust, or Turtlehead Peak, you are sure to have a fantastic time.
Las Vegas Strip: Probably the most synonymous area to Las Vegas, the Las Vegas Strip is the center point for some of the classic entertainment options. Featured in movies such as National Lampoon Vacation and the Hangover, there are also tons of things to see and do in this area. Though the Strip only stretches for a little over four miles, here you'll find a cluster of fun to be had. Everything from family adventures to adult-only shows is here, so do not miss out. From entertainment options like Cirque du Soleil Criss Angel Mindfreak at the Luxor Hotel and Casino to the fountain at Caesars Palace, you can get your quintessential Las Vegas experience here. There are also plenty of notable casinos present upon the Strip including Treasure Island, the Venetian, Planet Hollywood, and more.
Las Vegas Fine Dining Options
Who doesn't love an amazing meal? As well as providing countless venues for entertainment, Las Vegas is also a foodie's heaven. Whether you want to feast upon sushi and Japanese wares at Mizumi or sink your teeth into a classic steak at SW Steakhouse, you are sure to find something to please your taste buds in this vast city.
Las Vegas Hotel & Casino Options
A Vegas vacation would not be complete without a little visit from Lady Luck. If you are wishing to embrace your inner high roller, head to one of these fantastic hotel casinos for an amazing night on the town.
MGM Grand: Not only is the MGM Grand a hotel and casino, but there are also a variety of restaurants, amenities, and entertainment options on the premises. When you have gambled to your heart's content, grab a bite to eat at the Food court or catch one of the shows such as Cirque du Soleil KA, David Copperfield, or the Jabbawockeez or check out the Skyloft at MGM Grand.
Rio All-Suite Hotel Casino: Another fantastic option is the Rio All-Suite Hotel Casino. This hotel offers spacious rooms and tons of games to delight visitors. As far as shows go, see Penn and Teller for a hilarious evening or check out the Chippendales for an adults-only night out. Regardless of the type of getaway, you are wanting to plan, there's something for everyone at the Rio All-Suite.
Mandalay Bay: Get a true Vegas vacation with a stay at Mandalay Bay. This stunning hotel and casino has plenty to offer. Spend your evening at the card tables or catch some quality entertainment. No matter what you are looking to do, you are bound to have a great time at this famous resort.
So whether you want to see the Eiffel Tower in the flesh, catch one of the fantastic Cirque du Soleil shows, or visit the Adventuredome Theme Park for some family fun, there is something for everyone in Las Vegas. With Vacations Made Easy packages, it is so simple to completely customize your vacation experience. Choose your hotels, your attractions, and head off to have an unforgettable Las Vegas adventure. Sin City and Clark County await, so do not miss out on the family vacation of a lifetime!