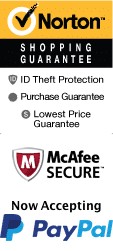 Vegas Rock Star Nightclub Tour
Las Vegas Strip Las Vegas, Nevada 89126
1-800-987-9852
Chat Now
If you are looking to enjoy a wonderful nightclubs tour then you will have the time of your life being here. This will be one of the most special and interesting times of your life and you will have so much fun. If you are looking to create a lot of memories then this is the chance of a lifetime for you. You'll get to cruise the Las Vegas strip in style and you will feel like you are a star as you drive down and enjoy everything like you are of VIP. You will have many nightclubs to enjoy this wonderful experience and you will get to choose from a lot of them. You won't have to worry about anything as there are no lines and no cover charges. You will be on a party bus that is one of the most fun and exciting things you have ever witnessed. This is going to be something special that you never experience again in your life as it is magical and exciting.
If you are looking for something special then this will be the time of your life. You will love being in Vegas on this wonderful nightclubs tour and it will be something that you will never forget. This is going to be a great opportunity for you to really explore and enjoy yourself in a very beautiful and scenic place.
Vegas is one of the small special and exciting places in the world and if you are looking for the perfect adventure then you will not want to miss out on this. It will be the time of your life and you will really have fun and enjoy yourself.
Cruise the Las Vegas Strip in style and visit the hottest nightclubs like a VIP! Transported in a deluxe limousine party bus, you will visit the most exclusive nightclubs in Las Vegas. Depending on your selected tour option, clubs include Lavo, Tryst, LAX and Haze. On the Vegas Rock Star Nightclub Tour, there are no lines, no cover charges and a full open bar on board the party bus!
Party like a rock star on the ultimate nightclub tour of Sin City. Las Vegas boasts some of the hottest clubs in the world, and the Vegas Rock Star Nightclub Tour is the only way to experience the best of this nightlife mecca in true VIP style. Meet your Rock Star VIP host at one of the city's premiere ultra-lounges and get ready for the night of your life!

You will be transported between hotels on a deluxe limousine party bus with bartender on board. When you're on the bus, drink as much as you like from the included open bar! During the night, you will visit three of the hottest A-list nightclubs in Las Vegas. Don't worry about cover charges or waiting in lines - this tour is VIP all the way!

Your possible club lineup includes: The Bank at Bellagio, Haze at Aria, 1 OAK at the Mirage, Tao at the Venetian, Lavo at the Palazzo, Pure at Caesar's Palace, Vanity at the Hard Rock, Chateau at Paris, XS at Encore and Tryst at Wynn.

These clubs represent the best of the best in Las Vegas nightlife! See below for details on clubs visited each night.
Book Now!