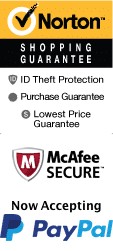 Valley of Fire and California Mojave Desert Tour
Las Vegas Strip Las Vegas, Nevada 89119
1-800-987-9852
Chat Now
Embark on a scenic journey through the natural wonders of Las Vegas, as you explore the breathtaking beauty of the Valley of Fire and California Mojave Desert. This full-day tour promises stunning vistas, unusual rock formations, and sand dunes that stretch out to the horizon.

Starting early morning, you will be picked up from your hotel in Las Vegas for the adventure. Head towards the Valley of Fire State Park named for its red sandstone formations, shaped by wind and water over time. With a guide leading the way, you'll make your way through the park's narrow canyons, vibrant sandstone formations, and its magnificent scenic overlooks featuring panoramic views of the surrounding desert.

Afterwards, your tour will take you across the California state line and into Mojave Desert – an unbroken expanse of sand and scrub that stretches out towards the horizon. Here, you will see sand dunes, explore abandoned gold mines, and savor a lunch while relaxing amidst the stunning desert scenery.

This tour is ideal for explorers of all ages and backgrounds, and a guide accompanies you throughout the day. The tour requires a moderate amount of walking, with visitors urged to bring comfortable walking shoes, sun protection, and a sense of adventure.

The Valley of Fire and California Mojave Desert Tour is truly a unique outdoor experience, and one that promises to leave you with unforgettable memories of the natural beauty and wonder of Las Vegas.

In summary, if you're itching for a once-in-a-lifetime experience on your next visit to Las Vegas, make sure to join this tour. Explore the beauty of the desert and its various rock formations, learn about the history of the area and its unique ecosystem, and enjoy a full day of adventure in nature. This tour offers visitors an incredible chance to get off the beaten path and explore some of the world's most beautiful scenery, making it the perfect adventure for nature lovers and adventurers alike. Book today and get ready for an experience that you'll never forget!
Book Now!