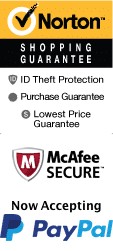 Valley of Fire Luxury Tour Trekker Excursion
3629 W Hacienda Ave Las Vegas, Nevada 89118
1-800-987-9852
Chat Now
This trek is a fun-filled family adventure. This tour last six hours and is suited for all age groups. This tour is handicap accessible. Hotel pick-up and drop-off included in the tour, offering customers an overall valve package. Don't worry about restrictions on the use of your camera or video cameras. You will be free to take all the photos and videos you want.
You will visit one of the most magnificent areas of Nevada. Your travel will be on a luxury Tour Trekker from Las Vegas. Don't forget to take pictures. With stunning colors all around you, magnificent rock formations, and astounding arts made of rocks, you will want plenty of photographs to have as countless memories when your vacation has ended. This off-road tour offers once in a lifetime views. See nature's artistic hand at work at Rainbow Vista, Atlatl Rock, and Fire Canyon. These areas will you with the stunning shapes that only winds, water, and time could create.
Don't forget to take pictures of the beautiful backgrounds areas of the Majoave Desert. These back roads traveled in a 4WD vehicle, giving you the ability you go off-road to find unique structures and rock formations.
While In Nevada, take advantage of the grand hotel packages we offer. We offer packages for Continental Hotel Las Vegas, Alexis Hotel Vegas, Embassy Suite in Las Vegas, our Las Vegas Hotels with Indoor Water Parks packages, and our Las Vegas Hotels with Jacuzzi Tubs in Rooms, and Las Vegas Hotels with Shuttle Packages. Oh, and don't forget our other Las Vegas Shows and Activities packages.
Explore one of the most extraordinary areas of Nevada on a luxury Tour Trekker day trip from Las Vegas. Deep red sand, unique rock formations and ancient Indian petroglyphs (rock art) are just a few things you will see on this tour that will have you saying 'wow!'. Then, enjoy the off-road adventure where the views are nothing short of breathtaking!
Come and explore one of Nevada's most visually stunning sites! The surroundings are loaded with vibrant color, fantastic rock formations, and world-class petroglyphs. You'll see nature's work-of-art at Rainbow Vista, Atlatl Rock, and Fire Canyon with petrified sand dunes sculpted into amazing shapes and contours only wind, water and time could create.
Through your travels you'll experience the magnificent backdrop of the Mojave Desert and learn about many Native American cultures. Discover those roads less traveled in a 4WD vehicle when you will venture off road where views reveal unique hidden splendors.
Options:
Valley of Fire Luxury Tour Trekker Excursion
Available 9/29/2023 until 3/31/2024 View Detailed Schedule
Pickup included
Reviews

William Oaks
Lavista, NE
✓
Verified Traveler
"The tour guide was very nice."
The tour guide was very nice. Fantastic
Book Now!