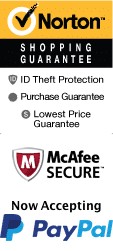 Vacations Made Easy offers our Vegas Mob Tour. This tour is a two-hour bus extending the dark history of Las Vegas. Your trip starts with historical facts about the Mob's connection to Las Vegas. Your journey will take you to the site of the murders, unusual disappearances, and locations in Vegas where the mob action occurred.
Your tour guide sets the tone of the tour by his dress of pinstriped suit, and fedora. Your journey, filled with the exotic tales of Vegas's flamboyant pass, fill the air. Your trip will also explore the Stratosphere suicide leaps and many other strange Nevada mysteries. You will not want to miss the highlight of the tour, the scene where Tupac Shakur was gunned down in front of a famous Vegas casino. Your journey will include tidbits about the renowned mob bosses who run Sin City in this historical time.
Don't forget all the Las Vegas Shows packages we have to offer in Vegas such as Vegas tours packages, Vegas Wax Museum package, and Las Vegas Activities packages. Of course, while staying Vegas, you will need lodging. Check out the great hotel packages we have to offer at some of the most popular and exquisite hotels in Las Vegas. Like tours? Vegas is offering fantastic tour packages, with great valves galore. Looking to get married in Vegas? Check out our wedding packages, with all the details included in our packages.
Vacations Made Easy offer packages, tours, hotel packages to all of the United States. See out websites for all the information on anywhere you want to go in the United States.
Book Now!