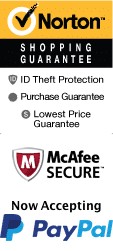 The Vegas Mob Tour
255 E Flamingo Rd Las Vegas, Nevada 89169
1-800-987-9852
Chat Now
Las Vegas is an amazing city, but it is also known for having a strange reputation and a cultural tour is the perfect way to explore it. Are you ready for an exciting adventure through the seedy criminal underworld of Las Vegas? Look no further than The Vegas Mob Tour! You'll explore the city's notorious past with a knowledgeable and entertaining guide, who will take you to some of the most significant mafia-related locations in Sin City.
About the Tour

During this immersive tour, you'll spend two hours exploring the darker side of Vegas, including a visit to infamous mob hangout spots and the sites of mafia murders. As you ride along in a luxurious custom-built bus, your guide will provide fascinating historical context and entertaining anecdotes about gangsters like Bugsy Siegel, Tony Spilotro, and Meyer Lansky. You don't have to be a history buff to enjoy this tour - it's an unforgettable experience for anyone looking for a unique perspective on one of America's most iconic cities. And with multiple departures available every day, it's easy to fit into your vacation schedule.
Explore the eras of the 1940s until the 1980s as you travel to prominent mob event locations. These infamous murders, bank robberies, and other crimes give insight into what it was like to be a mobster in the past. From car bombings to the lesser-known happenings of the Las Vegas underground mob scene, you will walk away from this tour with a new vantage point of Vegas and its untold stories.
Don't miss out on The Vegas Mob Tour - book your spot today and get ready to be transported to a bygone era of neon lights, glamour, and organized crime. If you are looking for something unique to attend during your Vegas travels, this is certain to be the most fascinating part.
Frequently Asked Questions for The Vegas Mob Tour:
What methods of transportation does the The Vegas Mob Tour use?

This is a van tour.

Approximately how long does the The Vegas Mob Tour last?

It lasts approximately 2.5 hours.

For what ages is the tour appropriate?

Minimum age is 16 years old.

Is the The Vegas Mob Tour handicap accessible?

No, it is not wheelchair accessible.

Where does the tour meet?

Tuscany Suites & Casino
Book Now!