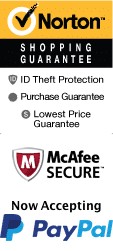 Stripper 101 at Planet Hollywood Resort and Casino
3663 S Las Vegas Blvd Suite 360 Las Vegas, Nevada 89109
1-800-987-9852
Chat Now

Choice of several departures throughout the day

Instant Confirmation

Duration: 60 minutes

The class lasts approximately 1-hour

Handicap Accessible

Neither Cameras nor Video Cameras are Permitted

Gift Shop On-site

Schedule
If you have ever had a dream to be an exotic dancer and burn calories at the same time, then you need to partake in the Stripper 101 class that is featured at Planet Hollywood in Las Vegas. This is a class that is taught by an instructor and the best part is you don't need any prior dancing experience. It has been shown in the past that doing erotic dancing can actually help you to get into shape and feel good afterward. The class will last around one hour, but it will be an hour that will teach you the basics that all of the Vegas clubs use these days.
When you graduate, you will be presented with an official stripper license that you can take back home and brag to your friends about. It is should be noted that there is no cameras or video cameras allowed in the class so you will need to leave the cell phone back at the hotel room. There has been a craze that has popped up and more and more celebrities are getting onboard of the exotic dancing for fitness train.
Once you have confirmed your day and time, you will get an email letting you know all of the details you need to know before you arrive for your class. This is a fun thing to do with you and a bunch of your friends. This will even possible spice things up in the bedroom with your husband if you are lucky. So what are you waiting for, be sure to head and make the needed arrangements to enjoy this activity and lose a little weight at the same time?
Unleash your inner bombshell with a striptease cardio and pole dancing workout in Las Vegas that needs no dancing experience! During all the fun, you won't even notice they are burning an average of 400 to 500 calories per hour. In addition each graduate of the class will receive an official Las Vegas Stripper License.
Stripper 101 offers the ultimate Las Vegas experience for locals and tourists. The class covers more than 25 sexy floor moves. Actual exotic dance moves used in Las Vegas gentleman's clubs are taught, as well as choreography with boas, chairs and poles! For the grand finale each student will have the chance to master the Sin City stripper pole.
Striptease classes are popping up across America but Stripper 101 is the first to offer ladies the chance to groove and get down in the midst of their shopping spree. Celebrities such as Teri Hatcher, Pamela Anderson, Carmen Electra and Kelly Ripa have all caught on to the striptease craze. Striptease cardio has even been featured on 'Oprah'.
The classes are designed to help women feel great about themselves by releasing their sensual side and learning sexy moves. Previous dance experience is not necessary. Stripper 101 is taught by a skilled instructor to allow for women to explore their body and sexual power. Of course, no nudity actually occurs but students are encouraged to lose their inhibitions while having fun.
Book Now!