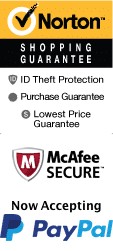 Street Art Photo Shoot & Old Vegas on E-Scooters | Lunch & Photos Included
901 E Fremont St #115 Las Vegas, Nevada 89101
1-800-987-9852
Chat Now
Street Art Photo Shoot & Old Vegas on E-Scooters | Lunch & Photos Included Photos (11)
Are you a lover of art and photography? Then, you cannot miss the Street Art Photo Shoot in Old Vegas, located in the heart of Las Vegas. This is an excellent opportunity to explore the vibrant street art scene of the city while capturing its essence on camera.

Upon arrival, your professional tour guide will greet you before beginning your walking tour. They will help you discover the hidden gems in the city's unique street art culture, providing insider tips and tricks for getting the perfect shot. The route is structured to showcase both old and new pieces of art, making your walk through this colorful neighborhood an engaging experience.

During the two-hour photo tour, you will have plenty of opportunities to capture photographs of stunning and diverse murals. Some of the most popular murals include the iconic multicolored cowboy by Shepard Fairey, which boasts vibrant colors and crisp, clean lines, and the gigantic balloon mural decorated with vibrant and bold colors.

Not only will you capture incredible photographs of Las Vegas's street art scene, but you'll also learn about the artwork and the artists who created them. Your knowledgeable guide will share stories and background information about the featured artists, as well as discuss the art movement and how it's bursting with ideas.

Join the Street Art Photo Shoot and experience the beauty and art of Las Vegas. This is a two-hour walking tour that begins in the morning or afternoon. Make sure to wear comfortable walking shoes, stay hydrated and bring your camera to snap those incredible photos.

In summary, book your Street Art Photo Shoot experience, and immerse yourself in the rich and vibrant street art culture of Las Vegas. Discover and capture the artists' masterful abilities with urban graffiti, and learn more about the city's graffiti background from a professional photographer to ensure an unforgettable experience.
Book Now!