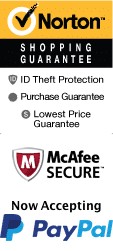 SouthWest Vegan Food Tour in Las Vegas
7960 S Rainbow Blvd Las Vegas, Nevada 89139
1-800-987-9852
Chat Now
The SouthWest Vegan Food Tour in Las Vegas is a must-try culinary adventure for any vegan traveler visiting Sin City. This unique food tour takes guests on a walking tour of the city's best vegan hotspots and lets them indulge in the most sumptuous plant-based cuisine Las Vegas has to offer.
The tour is about 2.5 hours long where you will be visiting some of the famous restaurants in Vegas with an expert guide from the vegan community who will offer fascinating insight and valuable information about vegan cuisine. The tour is wheelchair accessible, making it a fantastic activity for all types of travelers.
During the tour, visitors will visit some of the city's best vegan eateries and enjoy delicious, freshly-cooked dishes that showcase the exquisite flavors and textures of vegan cuisine. Guests will experience vegan sushi rolls, quesadillas, funkadelic fries, and many more mouthwatering vegan dishes.
Guests will also experience the local spots that are adored by the locals and learn about veganism and how they can incorporate the ethical and ecologically conscious lifestyle into their daily lives. So if you're looking for a fun and educational activity that will tantalize all your senses, this is the perfect tour for you.
Las Vegas has never been known for its vegan options, but this tour has made several establishments famous for the plant-based food they serve. The tour introduces guests to the best vegan restaurants in the city and even includes some of the hidden gems off the strip.
The SouthWest Vegan Food Tour in Las Vegas is perfect for vegan travelers and foodies alike who want to experience a different kind of dining experience, whether they're already committed to veganism or just looking to try something new. So if you want to learn about the best vegan cuisine Las Vegas has to offer, be sure to book a tour.
In conclusion, if you're looking for an affordable and exciting way to explore vegan cuisine, the SouthWest Vegan Food Tour in Las Vegas is a perfect activity for you. With knowledgeable guides, a group of fellow foodies to share the experience with, and plenty of delectable vegan dishes to sample, it's an unforgettable culinary adventure that should not be missed. So be sure to book this tour on your next trip to Las Vegas and discover the city's hidden vegan treasures.
Book Now!