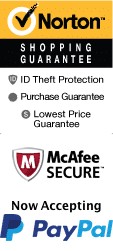 Red Rock Canyon Self-Guided Electric Bike Tour
Las Vegas Strip Las Vegas, Nevada 89119
1-800-987-9852
Chat Now
Experience the stunning natural beauty of Red Rock Canyon like never before with a self-guided tour. Located just minutes from the Las Vegas Strip, Red Rock Canyon boasts a diverse landscape of towering sandstone peaks, colorful canyons, and unique flora and fauna. With this self-guided tour, you can explore the beauty of this must-see destination on your own schedule and at your own pace.

The tour starts by picking up your fully equipped GPS audio guide at a convenient location in Las Vegas. From there, it's a short drive to the entrance of Red Rock Canyon. The guide provides you with detailed information about the various points of interest along the scenic drive, including the stunning Calico Hills and the towering Wilson Cliffs. You'll also learn about the history and geology of the canyon, including how it has been shaped over millions of years.

As you explore the canyon, you'll have the opportunity to stop at various lookout points to take in the stunning vistas and snap some memorable photos. The self-guided tour also includes a variety of hiking trails that range in difficulty from easy to challenging. You can choose the trails that best suit your interests and fitness level. Some of the highlights include the scenic Keystone Thrust Trail, which takes you through a dramatic fault line, and the Pine Creek Trail, which winds through a picturesque canyon.

Red Rock Canyon is home to a variety of unique wildlife, including the desert tortoise and the elusive mountain lion. Keep your camera handy, as you may have the opportunity to spot some of these fascinating creatures during your visit.

The self-guided tour lasts approximately four hours, but you can take as much or as little time as you like to explore the canyon. The GPS guide allows you to navigate the canyon with ease, and the informative commentary provides you with a wealth of interesting information about this beautiful destination.

In closing, the self-guided tour of Red Rock Canyon is an excellent opportunity to explore one of Nevada's most beautiful natural wonders. With a fully equipped GPS audio guide and the freedom to explore on your own, you can create your own unforgettable adventure in the stunning desert landscape. Don't miss this opportunity to experience the beauty of Red Rock Canyon for yourself!
Options:
Semi-Guided Tour
Available Now until 10/31/2023 View Detailed Schedule
Morning departure for a and drop-off included
Pickup included
Book Now!