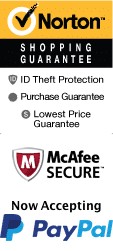 Red Rock Canyon Luxury Tour Trekker Experience
3629 W Hacienda Ave Las Vegas, Nevada 89118
1-800-987-9852
Chat Now

Free hotel pickup and drop-off included

Fully narrated tour

Small group ensures personal service

Choice of morning or afternoon departure

Duration: 4 hours 30 minutes

Schedule
If you are looking for a wonderful time in red rock Canyon then you will love this cool adventure. Nevada is home to some of the best canyons you have ever seen. It is like living in another world. You will enjoy your time here and you will feel like you are in a magical place. This will be a fun and exciting trekker adventure for you. This is going to be a wonderful time for you as you Explore the area and have the time of your life. There are so many great things that you be up to see and do that you will not forget this experience. Is going to be a unique adventure and you will not want to miss out on it. This is going to be a nature tour unlike any other and you will feel like you are in a wonderful new world you never thought possible. You will enjoy a brief stop in a scenic location as well as you enjoy a wonderful tour of this area. It will be a special experience for you as you truly have fun and have an exciting time.
You will love Redrock Canyon because it is near the strip and it is a beautiful and scenic place for you to escape to when you want some nature in Vegas. It will be an impressive site for you as you explore beautiful cliffs and lots of other nice Hills.
You will enjoy a brief stop in some great places and you will have the time of your life while you are here. Spend your day having fun and excitement when you are in this place.

Escape Vegas on a luxury Tour Trekker day trip to Red Rock Canyon - one of Las Vegas' best kept secrets! Located just minutes from the Strip, this natural wonder will surely amaze you! Petrified sand dunes, frozen in time, offer you a unique perspective of nature as well as the effects of the passing of millions of years.
Red Rock Canyon National Conservation Area has scenery so dramatic it's often selected as the backdrop for movies and commercials. Along the 13-mile scenic drive you'll view the impressive Wilson Cliffs, part of the 65-million-year-old Keystone Thrust. Numerous geological features abound, including the fossilized sand dunes of the brilliantly colored Calico Hills.
A brief stop at the visitor center includes fascinating exhibits, a desert tortoise habitat and gift shop. A bonus to this tour is the off-road adventure up Rocky Gap road. Beautiful desert wildflowers, ancient Native American pictographs, and diverse vegetation make this tour one you'll never forget.
Options:
Red Rock Canyon Luxury Tour Trekker Experience
Available Now until 3/31/2024 View Detailed Schedule
Pickup included
Book Now!