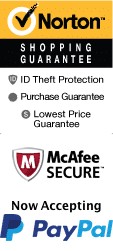 Red Rock Canyon Electric Bike Tour
1000 Scenic Loop Dr Las Vegas, Nevada 89161
1-800-987-9852
Chat Now

All necessary equipment included

Led by a local guide

Free hotel pickup and drop-off included

Instant Confirmation

Duration: 4 hours

Schedule
Are you ready for an adventure? Explore the stunning natural beauty of Red Rock Canyon in a unique and eco-friendly way with the Red Rock Canyon Electric Bike Tour. Located just 17 miles from the famous Las Vegas strip, this tour is the perfect escape from the city's hustle and bustle.

This guided tour will take you through the breathtaking Mojave Desert, home to multiple plant and animal species unique to the area. You will ride on electric bikes, making it easy for all skill levels to enjoy the tour, even if you are a first-time rider. The bikes are equipped with comfortable seating, making the experience even more enjoyable.

The Red Rock Canyon Electric Bike Tour typically lasts around four hours, covering about 16 miles of stunning desert landscape. Along the way, you will make several stops to take in the beautiful surroundings and capture unforgettable moments with your camera. Your knowledgeable guide will share fascinating facts about the area's geography, wildlife, and history. You will also get the chance to see ancient petroglyphs and appreciate the native flora and fauna up close.

The tour requires moderate physical activity and guests are advised to wear comfortable shoes and clothing. You may want to bring sunscreen and a hat as well. The tour is family-friendly, suitable for anyone over the age of 12.

Red Rock Canyon is a geological masterpiece, with towering sandstone cliffs that seem to come out of nowhere. The rocks are painted in stunning shades of red, pink, and orange, which make the landscape even more impressive. The area is rich in history – ancient Native American tribes left their mark in the form of petroglyphs while miners and settlers took advantage of the natural resources abundant in the area.

In conclusion, the Red Rock Canyon Electric Bike Tour is a must-do activity for anyone visiting the Las Vegas area. It is the perfect escape from the city to explore the natural beauty of the desert and admire the stunning landscape of Red Rock Canyon. With comfortable electric bikes and knowledgeable guides, this tour is suitable for all skill levels, making it a memorable experience for the whole family. Book your adventure today and get ready for an unforgettable journey.
Book Now!